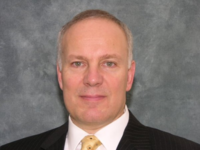 Robert J. Kafarski
Robert J. Kafarski, age 61, passed away on Tuesday, September 26, 2017 due to long battle with terminal cancer. He was born on August 14,1956 in Brooklyn, NY to Robert and Jaqueline Kafarski.
He was a devout catholic , loving son, brother, great friend, loving husband and father. He had a long and successful career in real estate in New York City. He was long time participant in Japanese Martial arts.
He is survived by his mother Jacquline, sister Arva , brother Shawn, nephews, niece , grandnephews and grandniece, his wife and three children.
He was and is loved and will be missed.
A mass of Christian burial will be offered on Saturday, September 30,2017 at 11:00am at Immaculate Conception Church, 316 Old AllertonRoad, Annandale, NJ 08801. Burial will follow at Immaculate Conception Cemetery. Everyone is asked to please meet directly at church on Saturday morning