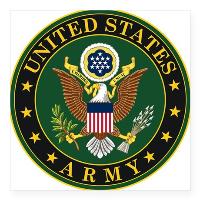 Mitchell J. Makowicz
Beloved husband, father and grandfather
Mitchell J. Makowicz, 88, passed away at home on March 8, 2018.
Relatives and friends are kindly invited to attend the funeral at Martin Funeral Home, 1761 Route 31, Clinton, New Jersey, on Tuesday, March 13 at 8:30 a.m., and then to St. Joseph's Church, 59 Main Street, High Bridge, New Jersey, where a Funeral Mass will be offered at 9:30 a.m. Following repast, Interment will be at Holy Cross Cemetery, 340 Ridge Road, North Arlington, New Jersey at 3:00 p.m. Visiting hours will be on Monday, March 12, at Martin Funeral Home, from 3:00 – 8:00 p.m.
Mitch was born in Holyoke, Massachusetts, and moved while still a child with his family to Harrison, New Jersey. He graduated from St. Benedict's Prep in Newark, and later served in the United States Army including a tour of service in Heidelberg, Germany.
Shortly after his marriage to Kitty, he moved to Kearny and lived there for nearly twenty years. He was employed by RCA Corporation in Harrison for over twenty years, until the closure of that facility. He was then the proprietor of The Club 66 in Kearny for two years, before beginning a new career with Revlon Corporation in Irvington. He and his family then moved to Pattenburg, NJ, where he lived for over twenty-five years. Following his retirement from Revlon in the early 2000's, Mitch moved to Easton, PA and embarked on his third and favorite career: as the starter on The Forest Course at Fiddler's Elbow Country Club.
Mitch was predeceased by his parents, Mitchell M. and Josephine (Kudla), by his son Daniel in 1981 and his daughter Karen Hayes in 1995; and by Arthur Charters, Lillian Mueller; Florence Rentowicz; Madelyn Cozze; and Mary Lou Kowalski. He is survived by his beloved wife of 65 years, Kitty (Kathleen). He is also survived by his son, Mitchell J. Makowicz, Jr. and his wife, Jacqueline, and their children Andrew and Carly; and by his grandchildren Kristopher Hayes, Brian Hayes and Kelly Hayes.
In lieu of flowers, please make a donation to Immaculate Conception Seminary, 400 South Orange Avenue, South Orange, New Jersey 07079.