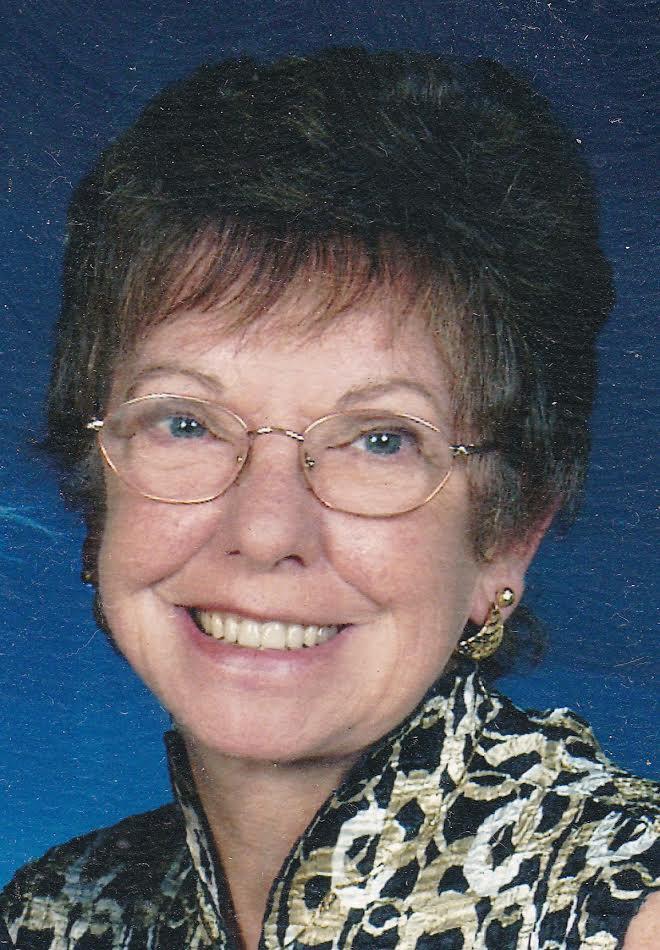 In Memory of
Patricia Henry
1940 - 2017
Obituary of Patricia Henry
Patricia Ann Henry (Pat) of Clinton, New Jersey, passed away on March 25, 2017 at age 77, after a twelve year battle with dementia.
Pat was born January 27, 1940 in Halifax Nova Scotia into a Scottish family. Her father, Alex MacDonald was a stevedore who worked on the Halifax docks loading convoy ships for England during WWII, her mother May MacDonald was a house wife that moved to Halifax from Sydney, Nova Scotia
In 1960, Pat married Carl Townsend, then a service member in the Royal Canadian Navy and they moved to Victoria, British Columbia. After Carl left the navy they moved to Hay River North West Territories, where Carl started a trucking company. Subsequently, they moved to Devon, Alberta in 1967 where Carl began his career a truck driver for United Van Lines. In 1976 Pat and Carl divorced and in 1978 Pat married Norman Henry and re-located with her children to Clinton, New Jersey.
With Pat's marriage to Norm, two families became one and the quite house of School Street became a hive of activity with four teenagers and it became readily apparent that a larger house was necessary, so Norm and Pat purchased a home on George Place in Clinton. Norm worked for the State of New Jersey and Pat worked as waitress at the Coach and Paddock. As happens with life within a short period of time all of the kids graduated High School and left home to pursue their careers and Pat and Norm found their home to large. So they built there retirement home at Fox Hill in Clinton. Pat began working at the Beaver Brook Country Club and Norm retired from the State of New Jersey.
The one constant during this entire time was Norm and Pat's devotion to the Church of Holy Spirit in Lebanon, New Jersey and their respect and friendship of Father Phil Carr Jones, along with the enduring friend ships Pat made during her 15 years at Beaver Brook Country Club.
Pat is survived by her brothers, Gordon MacDonald of Toronto, Ontario and Paul MacDonald of Halifax, Nova Scotia; daughters Theresa Townsend of Ft. Saskatchewan, Alberta, Elizabeth Magnani of Flemington, New Jersey; sons Scott Townsend of Hackettstown, New Jersey and Blair Townsend of Vienna, Virginia; grandchildren Dale Mahovsky, Carla Letawsky, Nicole Brassard, Danielle Mahovsky, Emily Magnani, Alex Townsend and Devin Townsend. She also leaves two great-grandsons, Carter and Jake, and two great-granddaughters, Alexis and Sloane
A celebration of Pat's life will be held on Friday April 7, 2017 at 10:00am at the Church of the Holy Spirit 3 Haytown Road, Lebanon NJ 08833. Arrangements are under the care of Martin Funeral Home, Clinton NJ (www.martinfh.com)
Donations can be made in Pat's name to the Church of the Holy Spirit, 3 Haytown Rd, Lebanon, NJ 08833, (churchholyspririt.org).
1761 State Route 31
Clinton, NJ 08809
Phone: (908) 735-7180
Christopher Knoll - Manager, NJ License Number: 4460
Martin Funeral Home proudly serves Clinton NJ and the following surrounding communities of: Clinton Twp, Annandale, Lebanon, Lebanon Twp, Glen Gardner, Tewksbury, Flemington,
Raritan Twp, Readington, Alexandria Twp, Pittstown, Delaware Twp, Asbury and Hampton New Jersey