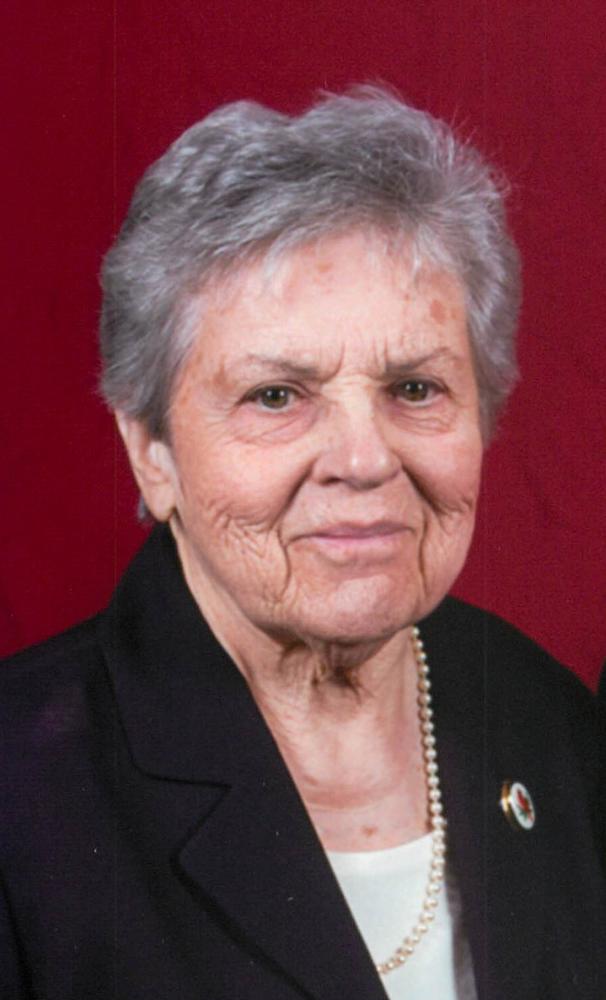 In Memory of
Grace Mary Hart
1929 - 2017
Obituary of Grace Hart
Grace Mary Hart, age 87, died Saturday, March 25, 2017 at the Hunterdon Care Center in Flemington, NJ. Grace was born August 14, 1929 in Somerville, NJ. She is the daughter of the late Joseph P and the late Anne A (Liscka) Hart.
A long-time resident of Clinton Twp, Grace was also a faithful congregant of Immaculate Conception Church, Annandale.
She honorably served our country and retired from the United States Air Force Air National Guard as a Lt. Col and received the Meritorious Service Medal. Grace also retired from Good News Home, Flemington, where she worked as Medical Director.
A Nurse by trade, Grace graduated from the St Vincent School of Nursing; Georgetown University; and culminated her education with a PhD from Rutgers University.
Grace also loved all of God's creations, but was most affectionate of her cats.
She is survived by her nieces and nephews – Tom (Lisa) Condon, Suwanee, GA; Laura (Carl) Jackson, Marietta, GA; Hilary White, Waltham, MA; Tim (Katie) Condon, Ruskin, FL; and Jeff Condon, Mt Pleasant, SC.
A Mass of Christian burial will be offered at 10:00 am on Saturday, April 8 at Immaculate Conception Church, 316 Old Allerton Road, Annandale, NJ. This will be immediately followed by inurnment at St Lawrence Roman Catholic Cemetery, Catasauqua, PA. Relatives and friends are invited to gather prior to mass from 8:30am until 9:30am at the Martin Funeral Home, 1761 Route 31, Clinton NJ 08809. To send condolences or to share memories with the family please visit www.martinfh.com
In lieu of flowers donations in honor of Grace may be made through, IN MEMORY OF for the Good News Home, at www.inmemoryof-memorial.org
1761 State Route 31
Clinton, NJ 08809
Phone: (908) 735-7180
Christopher Knoll - Manager, NJ License Number: 4460
Martin Funeral Home proudly serves Clinton NJ and the following surrounding communities of: Clinton Twp, Annandale, Lebanon, Lebanon Twp, Glen Gardner, Tewksbury, Flemington,
Raritan Twp, Readington, Alexandria Twp, Pittstown, Delaware Twp, Asbury and Hampton New Jersey