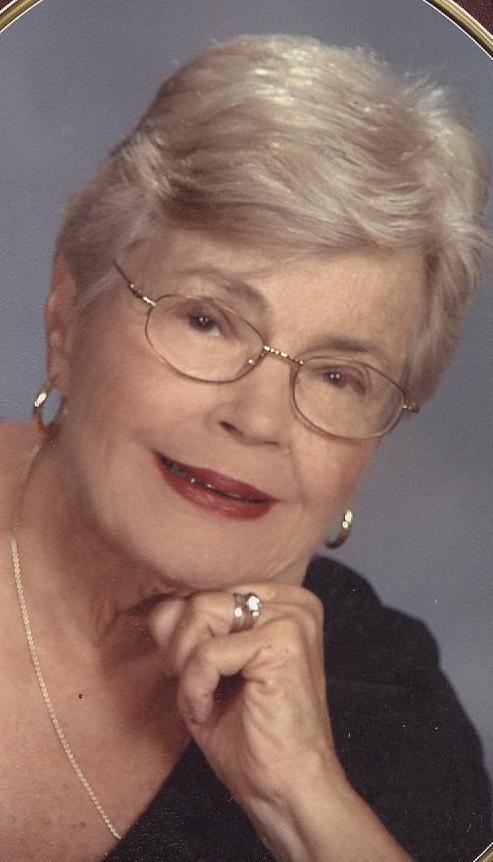 In Memory of
Betty R. Claus
Friday, March 31, 2017
Obituary of Betty Claus
Betty R. Claus, age 83, of Clinton, NJ died Friday, March 31, 2017 at the Country Arch Care Center in Pittstown, NJ. Betty was born October 25, 1933 in Union, NJ. She is the daughter of the late Fred and the late Helen (Flath) Reiss. She was predeceased by her husband, John Henry Claus, Jr. and sister-in-law Doris Louise Claus
Betty worked for Allis-Chalmers and also as an administrative assistant at North Hunterdon Regional High School and Sen. Garrett W. Hagedorn Psychiatric Hospital in Glen Gardner.
She was an active member of numerous clubs and organizations in the Clinton area. Betty served as secretary for the Hunterdon County Garden Club and the Clinton Presbyterian Church. She was a Brownie and Girl Scout Leader, member of the Republican Party, Meals on Wheels and a past Board member of the Clinton Red Mill. Betty cherished her beloved Lunch Bunch and Bridge Club and was also an expert seamstress and enjoyed sewing.
Surviving is her son John A. Claus, daughter Julie Claus Hensler and son-in-law Jay Smaaladen, grandson Tucker Reiss Hensler and Brayden Parker Brisk Hensler, her twin sister Jane Reiss Biba and husband Herman. Also surviving is her niece Nancy Mendonca, nephew Kenneth Biba, cousins Steven and Irmela Ballard of Maryland and their families
A funeral service will be held at 10:00 am on Saturday, April 8 at the Flemington Presbyterian Church, 10 East Main Street, Flemington, NJ. Interment will follow at the Mountain View Cemetery on Cokesbury Road. Everyone is asked to meet directly at church on the morning of the funeral. Relatives and friends will gather on Friday, April 7 from 4:00 until 7:00 pm at the Martin Funeral Home, 1761 Route 31, Clinton, NJ. To share memories with the family or for further information please visit www.martinfh.com
In lieu of flowers donations can be made to the Garden Club of Hunterdon Hills, PO Box 245, High Bridge NJ 08829. Donations will be made on behalf of Betty's name to the club's scholarship fund. Donations can also be made to the Red Mill in Clinton NJ.
.
1761 State Route 31
Clinton, NJ 08809
Phone: (908) 735-7180
Christopher Knoll - Manager, NJ License Number: 4460
Martin Funeral Home proudly serves Clinton NJ and the following surrounding communities of: Clinton Twp, Annandale, Lebanon, Lebanon Twp, Glen Gardner, Tewksbury, Flemington,
Raritan Twp, Readington, Alexandria Twp, Pittstown, Delaware Twp, Asbury and Hampton New Jersey