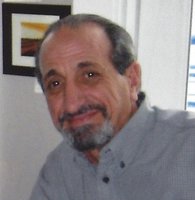 Gerald G. Veneziano
Gerald G. Veneziano, age 72, of High Bridge, New Jersey passed away on April 22, 2020 at home. Gerald was born April 28, 1947 in Belleville, New Jersey. He is the son of the late Gerardo and Lena (Zarro) Veneziano.
Gerald graduated from Belleville High School in 1965. He met the love of his life, Irene, in 1965. Gerald and Irene married in 1971, and they created a beautiful family together. He was a loving husband, proud father, and adoring grandfather. Gerald was a Master Plumber, and he was a revered member of Plumbers Local Union #24 for 54 years.
When Gerald was not enjoying Irene's cooking, he loved to golf and travel. He was devoted to his granddaughters, Sofia and Julia, his entire family, and his treasured friends. Gerald was also a passionate and lifelong fan of the New York Yankees and New York Giants.
Gerald will be forever missed by his wife, Irene; sons, Jerry and Paul; granddaughters, Sofia Veneziano and Julia Veneziano; sisters-in law, Vilma Veneziano and Maria France; his many loving nieces and nephews; and the friends he made throughout his life.
He is predeceased by his parents, Gerardo and and Lena; mother-in-law Irene Brignola; sister Rosemarie and brother-in-law Robert Yurkanin; brother Anthony Veneziano; sister Joanne and brother-in-law Joseph Costantino; brother-in-law Arthur France; nephews, Anthony and John Veneziano; and niece Lisa Goldrick.
In lieu of flowers, memorial donations may be made to St. Jude's Children's Research Hospital at www.stjude.org/donate.