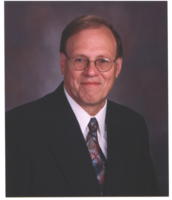 Theodore Nelson Mellin
Dr. Theodore Nelson Mellin, age 82, of Annandale, New Jersey passed away on April 25, 2020, at Hunterdon Medical Center. He was born December 24, 1937, in Paterson, NJ. He was the son of the late Nelson Mellin and Helen (Steib) Mellin.
Theodore was a graduate of the University of Vermont in 1959 (B.A.) and the University of Maine in 1961 (M.S.). Ted earned his Ph.D. from Purdue University in 1963. He became an accomplished scientist and worked as a Senior Research Fellow at Merck Pharmaceuticals from 1963-2000, where he did basic research in the development of Merck clinical drugs for the use of wound healing and mechanisms of nerve innervation. He married his beloved wife, Jo Carlin, on June 11, 1977. He was recognized as a Director of Lehigh University Center of Emeritus Scientists in Academic Research (2000-2006). Theodore was a member of the American Society of Physiologists from 1963-2000. From 2000-2020 he was a member of the NJ Association of Realtors.
Theodore held many pastimes. He enjoyed raising koi fish in his pond. Theodore liked to stay active skiing. After his retirement from Merck and Lehigh University, Ted loved his third career as a Sales Professional in real estate. He continued to serve as a mentor to many students in order to prepare them for careers in scientific research.
Theodore will forever be missed by his loving wife, Jo Carlin; daughters, Abigal Chiesa, Dr. Jennifer Mellin, and Victoria Rollins; grandchildren, Brant Chiesa and Sophie Chiesa; brothers, Steven Mellin and his wife Ann, and Richard Mellin and his wife Gail; son-in-law, David Chiesa; brother-in-law, Steven Silliphant; sister-in-law, Diane Silliphant; nephews, Steven Silliphant and his wife Alison, and Braden Mellin and his wife Jackie; nieces, Lauren Silliphant, Erica Scioscia and her husband Steve Scioscia, and Heather Mellin