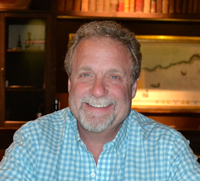 Wayde F Scheffer
Wayde F, Scheffer, age 60, of Califon, New Jersey, tragically passed away Monday, July 6, 2020. Born November 7, 1959, in Flemington, New Jersey, he was the son of the late Herbert Henry Scheffer and Elsie (nee Coughlin) Scheffer.
Wayde was raised in Califon, NJ. He was a 1978 graduate of Voorhees High School. Wayde attended Moravian College for his undergraduate degree and then went on to earn his master's degree at Lehigh University. He was a loving husband, beloved father, and proud grandfather. Wayde was President and CEO of Access Property Management in Flemington, NJ.
Wayde started Access Property Management in 1989 with one client in Hunterdon County. During the next 30 plus years, he grew the business to 250 clients covering most of NJ and eastern PA. Access still has that first client. Wayde was a member of Community Associations Institute and earned the designation of CMCA, AMS and PCAM. Wayde also started Fox Chase Contracting over a decade ago to provide construction services to the Associations.
Wayde will be forever missed by his wife, Aimee (nee Ambielli); son, Alex Scheffer of Jersey City, NJ; daughters, Alexandra Bradley of Denver, CO, Jocelyn Repshas and her husband Justin of Fort Worth, TX; granddaughter, Sienna Repshas; brothers, Lyle Scheffer and his wife Rosenia of Margate, FL, Dan Scheffer and his wife Susan of Booton, NJ; many nieces and nephews; in-laws, Adam and Judith Ambielli; grandmother-in-law, Donna Worstell.
Wayde is predeceased by his parents, Herbert Henry Scheffer and Elsie (nee Coughlin) Scheffer; and his beloved son, Benjamin Scheffer in 2013.
Friends and relatives are invited to gather with the family on Saturday, July 11, 2020 from 12:00 pm until 4:00 pm at the Martin Funeral Home, 1761 Route 31, Clinton NJ 08809. Due to COVID restrictions attendance inside the funeral home is limited to 75 guests at one time, wearing masks and social distancing. Graveside services at the New Germantown Cemetery will be held privately by the family.
In lieu of flowers, donations in Wayde's name may be made through, IN MEMORY OF for the American Heart Association at https://inmemof.org/wayde-f-scheffer