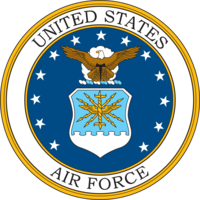 Earle Wilson Conrad
Earle Wilson Conrad III, age 77, of Hampton, New Jersey, passed away Monday, August 10, 2020, at home. Born February 7, 1943, in Philadelphia, Pennsylvania, Earle was the son of the late Earle Wilson Conrad Jr. and Ruth (nee Schmalzried) Conrad.
Earle was a 1960 graduate of Abington High School, and he received his Bachelor's degree in history from Gettysburg College in 1964. Earle married his beloved wife Jane (nee Schaefer) on June 26, 1965. Earle continued his education at Rutgers University where he earned his MBA degree in 1969. He served in the United States Air Force from 1964-1968, achieving the rank of Captain. Earle worked as a Financial Consultant at J.H. Cohn, located in Roseland, NJ, and retired in 2008.
Earle was awarded several honors, which included the USAF Service Medal and the Vietnam War Service Medal. A life-long scouter, Earle was scoutmaster for the troop in East Orange, NJ. Later, he became a founding member and Committee Chairman for BSA Troop 191 in Bethlehem Township, NJ and was named an honorary Eagle Scout. For the past forty-seven years, Earle has been an active member of the Plainfield Curling Club and held the offices of both president and treasurer. He also served as treasurer of the United States Curling Association. An active member of Grace Lutheran Church in Phillipsburg, NJ, Earle headed the finance committee and also functioned as president of the church council.
Earle loved the outdoors and enjoyed fishing, camping, and gardening. His other interests included reading, cooking, and Civil War history. Earle was also an avid sports fan who enjoyed watching the Philadelphia teams. Most of all, Earle loved spending time with his family. He was a devoted husband, adoring father, and proud grandfather.
Earle will be forever missed by his loving wife, Jane S. Conrad; daughter, Kristen L. Conrad and her partner Bill Smead; son, Erik C. Conrad; grandson, Liam J. McLaughlin; and granddaughter, Rowan E. McLaughlin Also surviving is his brother Bruce Conrad and his wife Deborah
In lieu of flowers, contributions can be sent to the Vietnam Veterans Memorial Fund. www.vvmf.org