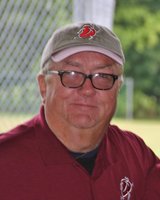 Francis Xavier "Frank" Zanks
**** Celebration Of Life for Frank will be held on Sunday, October 24th, from 2:00 pm until 6:00 pm at the VFW Post 5119, 179 East Main Street, Glen Gardner, NJ 08826****
Francis Xavier "Frank" Zanks, age 73, of Hampton, NJ, passed away Tuesday, January 12, 2020 (5 days short of his 74th birthday). Born January 17, 1947, in Phillipsburg, NJ, Frank was the son of the late Francis P. Zanks and the late Margaret Mooney Zanks.
Frank was a 1965 graduate of North Hunterdon High School. After graduation, he attended Churchmen Business School. He was employed at Ethicon for over 35 years, working in the printing and duplicating department. Frank had been a volunteer at the HEART Foundation since 1980, he was also a yearly sponsor of the Terry Butler 5K Scholarship Fund. He had a passion for music, Frank played guitar for the "Midnight Quarter", a formal dance band that played at countless weddings and proms in the Somerset, Hunterdon, and Warren County areas. Frank was a huge Beatles fan; he had an extensive collection of photographs and record albums. He also enjoyed collecting sports memorabilia. He was a long-term patron of the Silver Star Deli in Washington, NJ, as well as the Towne Restaurant and Riley and Jakes, both located in Clinton, NJ.
Frank, also known as "Killer", was a fun-loving, joke-telling man, he had unique and boisterous laugh, and a wide circle of friends. He had an impressive vast memory of recalling dates and names of people. Frank was extremely thoughtful and well known for his generosity. He was a person that anyone would love to have as a neighbor. Frank will be missed by many.
Frank is survived by his many Butler cousins in Hampton, NJ, Kapplar cousins in Oxford, NJ, Pellegrinelli cousins in Cranford, NJ, and the Zanks cousins in Idaho.
He is predeceased by his parents, Francis P. Zanks and Margaret Mooney Zanks.
Relatives and friends may gather on Sunday January 17, 2021, from 1:00 pm until 4:00 pm at the Martin Funeral Home, 1761 Route 31, Clinton NJ 08809. A Mass of Christian Burial will be offered on Monday January 18th, at 10:00 am at the Church of St. Ann, 6 Church Street, Hampton, NJ with Fr. Michael Saharic officiating. Interment will follow in the church cemetery. To view the funeral mass via live stream please use The Church of Saint Ann website. For further information or to share memories of Frank, please visit www.martinfh.com
All who wish to attend the visitation at the funeral home and the mass at church are asked to please wear a mask and follow all COVID-19 restrictions.
In lieu of flowers donations in Frank's name may be made through IN MEMORY OF, for the Hampton Emergency and Rescue Squad. Please Click Here to Donate