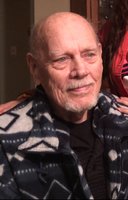 Robert Francis Fitzsimmons Sr.
Robert Francis Fitzsimmons Sr., age 88, of Clinton, NJ, passed away peacefully at home on Friday evening, January 29, 2021 surrounded by his loving family.
Bob was born March 28, 1932 in Jersey City, NJ to the late Dorothea (nee Irwin) Fitzsimmons and the late James Fitzsimmons. After his father's death in 1960, his mother Dorothea married George Wiechert, who proved to be a devoted stepfather, mentor, and true friend to Bob throughout his life.
Bob graduated from Dickinson High School in Jersey City and then enlisted in the US Navy. After serving, he earned his Bachelor and Masters degrees from Seton Hall University. His professional career spanned thirty-years at Theodore Roosevelt School in Elizabeth, NJ; first as a math teacher, then Vice Principal, and finally Principal. He made life-long friends with students and colleagues alike.
Bob was a devoted husband and a proud father. He had a great sense of humor and was a gifted public speaker. He had many hobbies, enjoyed fishing, golf, chess, cribbage, bowling, softball, photography, crossword puzzles, cryptoquotes, sudoku, and writing poetry. He was a true wordsmith, a fantastic cook, and a master wood craftsman, having built many works of art in his home shop. He was also an avid NY Yankees fan.
Bob and Bernadette travelled together extensively both throughout the United States and abroad. They particularly enjoyed their time spent in Ireland and Hawaii.
His was a huge irreplaceable presence in the lives of so many and life is forever altered in his absence.
Robert is survived by his beloved wife, Bernadette (nee Cierpial) Fitzsimmons; his six children: Robert Jr. Fitzsimmons (Mary) of Pittstown, NJ, Leo Fitzsimmons (Gerarda) of Exton, PA, George Fitzsimmons (Vanessa) of Bethlehem Township, NJ, Marybeth Kachmar (Matthew) of Virginia, James Fitzsimmons of Willow Grove, PA, and Edna Margaret Livasy (Scott) of Katy, TX; sixteen grandchildren: Siobhan, Robert III, Fionnuala, Meagan, Patrick, Emily Ann, Sean, Alfonso, Matthew, Grace, Maria, Christopher, Anthony, Austin, Mackenze, and Kate Olivia; 2 great-grandchildren, Andrew and Kieran, and his former wife, Edna Matthews Fitzsimmons of Florida.
After the untimely death of his only brother at the age of 38 in 1972, Bob stepped in to mentor his brother's children.He was the beloved "more-than-uncle" to nephews and nieces, Kathleen, James, Eileen, Scott, Patrick, Maureen and MaryKate, and a surrogate grandfather to several of Jim's grandchildren, including Molly, Eileen and Patrick.
Robert was predeceased by his father James in 1960, his mother Dorothea in 2002, his stepfather George Wiechert in 2013, his brother James in 1972, daughter-in-law Robyn in 2017, sister in law Eileen in 2019 and grandchildren, Peter Thomas in 2006 and Kiera Anne in 2010.
A Mass of Christian Burial will be offered on Thursday February 4, 2021 at 12 noon at the Church of Saint Ann, 6 Church Street, Hampton NJ with Rev. Fr. Michael Saharic officiating. Interment will follow in the church cemetery. Those who wish to view the service via livestream please use the church website www.saintann1859.org. Arrangements are under the care of Martin Funeral Home, Clinton NJ. To send condolences to the family please visit www.martinfh.com
In lieu of flowers, donations in Robert's name may be made through IN MEMORY OF for the Hunterdon Hospice, who showed great care to Robert in his final days. Please Click Here to Donate.