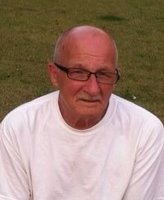 Paul Sutter
Paul Sutter, age 73, of Annandale, NJ, passed peacefully Friday, March 5, 2021 at home with his beloved wife and children by his side. Born October 6, 1947 in Brooklyn, NY, he was the son of the late Gene Sutter and the late Elizabeth (nee Rorke) Sutter.
Paul was a 1966 graduate of Midwood High School. It was there that he met the love of his life, Lynda (nee Bochetto) Sutter. He married his beloved high school sweetheart on May 3, 1969. Together they raised three children; Paul, Eric and Jenifer, whom Paul was so very proud of. Paul was a true family man, he worked hard to provide for his family and was happiest when they were spending time together. He took great enjoyment in creating memories with his 11 grandchildren whom he doted on.
Paul will be forever missed by his beloved wife, Lynda Sutter; sons, Paul Sutter and his wife Laura, and Eric Sutter and his wife Catherine; daughter, Jennifer (nee Sutter) Dewire and her companion Pat Mancini; grandchildren, Natalie Sutter, Ava Sutter, Ronan Sutter, Declan Sutter, Ryan Sutter, Jack Sutter, Mitchell Sutter, Kieran Sutter, Vivian Sutter, Alexa Dewire, and Jake Dewire; brother, David Sutter; sister, Elizabeth (nee Sutter) Balchus and her husband Bill, sister in law, Leslie Sutter and also many nieces and nephews.
Paul is predeceased by brothers, Peter and Michael Sutter and his sister, Catherine Sutter.
Relatives and friends are invited to gather with family on Tuesday March 9th from 2:00 pm until 4:00 pm and 6:00 pm until 8:00 pm at the Martin Funeral Home, 1761 Route 31, Clinton NJ 08809. A Mass of Christian Burial will be offered on Wednesday, March 10th at 10:00 am at Immaculate Conception Church, 316 Old Allerton, Annandale, NJ 08801. Interment will be held privately by the family.
In lieu of flowers, donations in Paul's name may be made through, IN MEMORY OF for the Hunterdon Hospice or the Hunterdon Cancer Center at Click Here to Donate