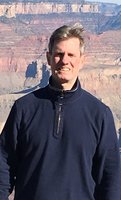 James M. Kane III
James M. Kane III, also known as Jim, 63, of Annandale, NJ., passed away on March 24, 2021 at his home surrounded by his family. Born August 28, 1957 in Brooklyn, N.Y., he was the son of the late James M. Kane and Genevieve (Minogue) Kane.
When Jim was seven, his family moved from Brooklyn to Franklin Township, N.J. Jim graduated in 1975 from Rutgers Preparatory School where he ran cross country and was also on the swim team. He also graduated from Fairleigh Dickinson University in Teaneck, N.J., and Franklin Pierce Law School in Concord, N.H.
While Jim was in high school and college, he worked many summers for his father's aluminum extrusion companies. Jim went on to his own successful career in the aluminum extrusion industry as the owner of Argyle Industries in Branchburg, N.J.
Jim was a kind, generous, and compassionate man who loved to exercise. From biking through the country roads in Hunterdon County, to running, kayaking, and swimming. Jim loved it all. He was also an avid sports fan. Saturdays in the fall were spent watching the Fighting Irish - Notre Dame Football. He also loved the New York Yankees and Green Bay Packers.
Jim is survived by his wife, Cathleen; his beloved daughters Colleen and Brigid; mother; Genevieve; brother Kevin and his wife Laura; and their son Colin. Jim will also be greatly missed by his best friend, his Irish Wolfhound, Rory.
A memorial Mass of Christian Burial for Jim will be celebrated on Saturday, April 24th at 1:00 p.m. at Immaculate Conception Church, 316 Old Allerton Rd. Annandale, NJ 08801.
Family requests donations in his loving memory to: St. Hubert's Animal Welfare Center - Click Here to Donate