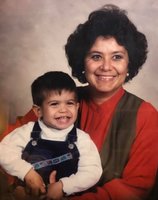 Ino "Ino" Sowder
Inovelia Tamargo "Ino" Sowder, age 74, of Annandale, NJ, passed away on Tuesday, May 25, 2021 at the Winchester Gardens in Maplewood, NJ. Ino was born November 1, 1947 in Havana, Cuba, to the late Armando Luis Tamargo and the late Dora Villamil Tamargo (Bencosme).
Ino was a 1971 graduate of Douglass College. She married her loving husband, Wilbur "Bill" Sowder, on August 14, 1971. Together they raised a son, Matthew, a captain in the United States Air Force, whom she adored and was very proud of. She worked as a Spanish teacher in the Edison, New Jersey Public School District for two decades.
Ino was a creative cook and could often be found preparing delicious meals of her own design. She enjoyed spending time outdoors gardening and playing tennis. Ino also enjoyed watching movies and reading. She was an active and beloved parishioner at the Clinton Presbyterian Church, where she served as an elder.
Ino will be forever missed by her husband, Wilbur "Bill" Sowder Jr., her son, Matthew Kyle Sowder, USAF, and her brother, Armando Tamargo.
Ino was predeceased by her sister, Ida Tamargo Bilbow.
A celebration of Ino's life will be offered on Saturday, June 5th at the Mountain View Chalet, 154 Route 173, Asbury NJ 08802. The service will begin at 3:00 led by Pastor Tracey Henry of the Clinton Presbyterian Church. Please arrive 15 minutes before the start of the service at 3:00 pm. To share memories with the family please visit www.martinfh.com
In lieu of flowers, please consider donating in Ino's name to the Multiple System Atrophy Coalition: Click Here to Donate