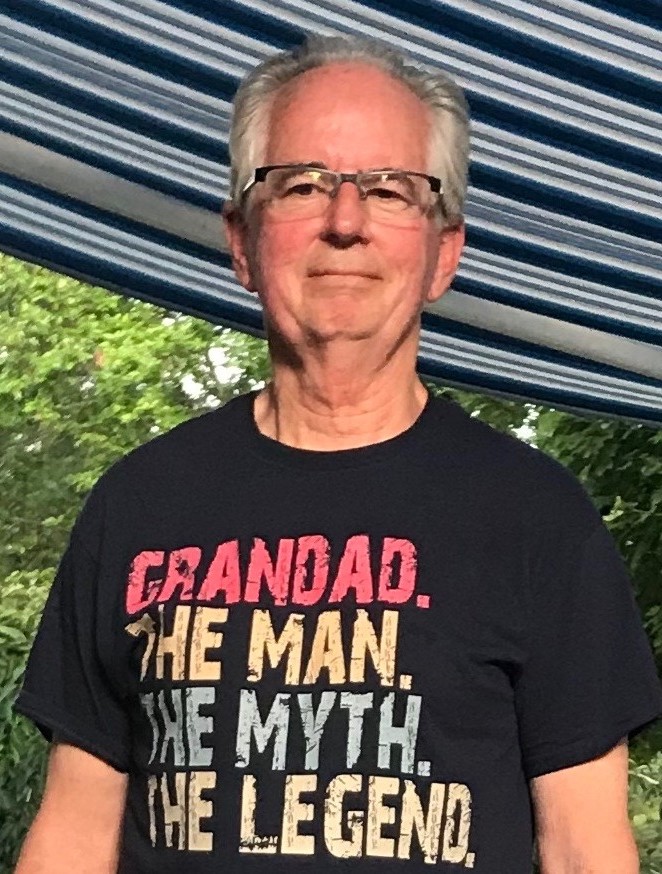 Thomas S. Eisenhart
Thomas Stephen Eisenhart, a man of God, who deeply loved his family and his country passed peacefully into his eternal reward on June 21. Thomas Eisenhart, age 75, was born on May 18, 1946 in Philadelphia. He is the son of the late Camelia G. Eisenhart (nee Gallardo) and Joseph A. Eisenhart. He lived in Miami beginning in early childhood. Tom earned the distinction of Eagle Scout in 1960. He was a 1964 graduate of Christopher Columbus High School and then earned a Bachelor of Science degree from the University of Florida in 1968. He earned a Master's Degree from the University of Oklahoma in 1973.
In 1968, Tom married the love of his life Diane (Perone) Eisenhart. The ultimate patriot, Tom served in the United States Air Force from 1968 until 1974. He saw active duty in Vietnam in 1969 and was awarded a Bronze Star for Meritorious Service. He was honorably discharged with the rank of Captain. Tom spent the majority of his career working for the Bell System; first Southern Bell, then AT&T, and later Lucent Technologies and Avaya. It was his work with AT&T that saw the family transferred to New Jersey in 1984. Upon retirement from the Bell System, Tom worked as a consultant for several years.
The most important thing in life to Tom was his family. Tom and Diane have six children, fifteen grandchildren, and one great-grandchild. A life-long distance runner, he was the consummate supporter of his family; in business, service, sporting events, performances, and life's milestones. The loudest fan cheering and the strongest believer in what his family endeavored to accomplish, Tom was always there for his children and grandchildren.
Tom was a devout Catholic, daily communicant, and was a member of Immaculate Conception Church in Annandale since 1984. He taught CCD for 30 years, was an active member of the Mary Choir, Men's Cornerstone, and was an Extraordinary Minister of the Eucharist Always true to his faith, Tom was kind and patient, humbly putting the needs of others before himself.
Tom is lovingly remembered by his beloved wife of 52 years, Diane: two daughters Theresa Craig and her husband Jeffrey and Dr. Amy Weller and her husband Brian, and four sons Matthew and his significant other Josette, Michael and his wife Lindsay, Eric and his wife Amy, and Gregory and his wife Jessica all of Clinton Township. He leaves behind 15 wonderful grandchildren: Amanda Craig Sullivan and her husband Jake, Cassandra Weller, James Craig, Brian Weller, Lauryn Eisenhart, Nicholas Eisenhart, Alissa Eisenhart, Grace Weller, Connor Craig, Andrew Eisenhart, Emma Eisenhart, Thomas J. Eisenhart, Audrey Eisenhart, Hannah Eisenhart, and John Eisenhart and one great-grandson, Noah Sullivan. He is also survived by his father-in-law, Carl Perone, sister Camille Thiry and her husband Martin, three brothers Joseph A. Eisenhart, Jr, Stephen Eisenhart and his life partner Brian, and Paul Eisenhart and his wife Maria, and many nieces, nephews,and cousins.
Relatives and friends are invited to gather with the family on Wednesday, June 23 from 6:00 PM until 9:00 PM at Martin Funeral Home, 1761 Route 31, Clinton, NJ 08809. Mass of Christian Burial will be offered on Thursday, June 24 at 9:30 AM, at Immaculate Conception Church, 316 Old Allerton Road, Annandale NJ 08801. Interment will be private.
Tom's funeral mass will be livestreamed starting at 9:25 am, please Click Here for Livestreaming
In lieu of flowers, donations in Tom's name may be made to: BaseCamp 31, 1250 Route 31N, Lebanon, NJ 08833, www.BaseCamp31.org or Immaculate Conception School 314 Old Allerton Rd. Annandale, NJ 08801 attention Connie Fortunato, Principal.