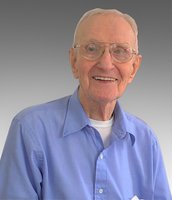 Guenter Horst Knapp
Guenter Horst Knapp, devoted husband, father, grandfather and friend to all, passed away on June 27, 2021 at the age of 90. Guenter was born on September 7, 1930 in Erfurt Germany. Coming of age in post-war East Germany, his prospects were bleak, so with the help of family, he escaped his now communist homeland in search of a better future. By the early 1950's, he came to the United States in order to build a life for himself. In 1955 he enlisted in the US Navy. He counted his days in the Navy as some of the best of his life. After his Navy enlistment, Guenter planted his roots in New Jersey and began his lifelong career in the aviation industry, working first for Pan-American Airlines and later American Airlines. Along the way, he met the love of his life, Marga Schober, and they were married in 1964. In 1970 Guenter and Marga had their only son, Eric. Aside from a brief move back to Marga's hometown of Pforzheim, Germany in the early 1970's, Guenter spent the rest of his career working for American Airlines, mostly as a customer service representative.
While unable to return to his homeland until after the fall of communism, Guenter loved all things that reminded him of his hometown and Germany in general. He was a longtime member of the Schwaebischer Saengerbund, a German chorus for which he sang. Guenter also loved traveling and the outdoors and was a member of the Watchung ski club for many years. He loved to unwind by hiking, riding his bike or even just taking a nice drive through the countryside.
Guenter's greatest love was for his family, a love that was perhaps bolstered by the fact that he was apart from his own roots for so much of his life. He was thrilled when Eric married and started a family of his own. Guenter embraced his daughter-in-law Sherry and her family as if they were his own and enjoyed any time he could with his now extended family. Being a grandfather was his greatest joy and he devoted himself to his grandsons Jake and Ryan, with every ounce of energy he had. He never missed an opportunity to spend time with his grandsons, attending every school function, sporting event or family gathering that he could. He was a fixture at his grandson's baseball and basketball games, cheering on the boys and their teams whenever he could.
Guenter will be remembered for his smile, his kindness and generosity. He is survived by his wife Marga, his son Eric, daughter-in-law Sherry and his grandchildren Jake and Ryan.
A Gathering of Family and Friends will be held at Martin Funeral Home, located at 1761 Route 31 Clinton, New Jersey, Wednesday June 30 from 6:00 pm to 8:00 pm. A Mass of Christian Burial will be offered on Thursday July 1st at 9:30am at Immaulate Conception Church, located at 316 Old Allerton Road Annandale, New Jersey. Burial will follow mass at the cemetery on church grounds.