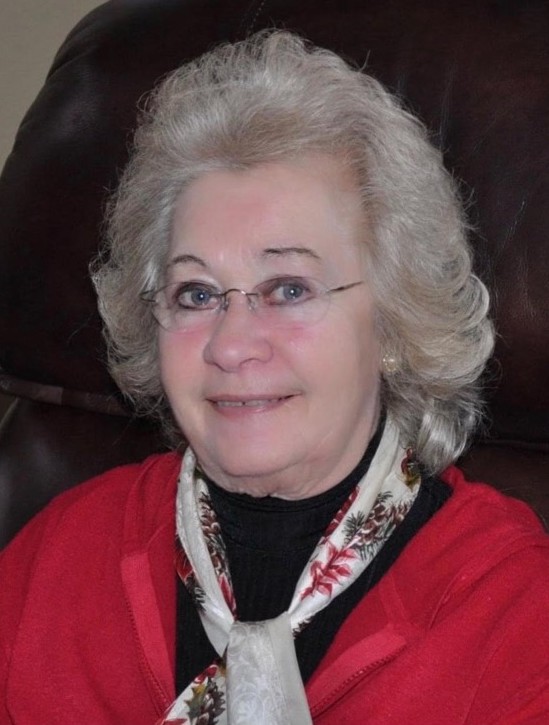 Rosaline Taylor MacCollum
Rosaline Juliet Taylor MacCollum, passed away on July 15, 2021, due to complications from Parkinson's disease. She was 85 years old. Her daughter was by her side as she entered into eternal rest. Though Rosaline's health was failing for years, she was a fighter and kept pushing to have treasured moments with her loved ones.
Rosaline, or Roz as she was known to family and friends - was beloved by everyone that new her. She was also lovingly known as MomMom to her family. She is survived by her five children, eight grandchildren and three great grandchildren: Daughter Frances Ayers, husband Jim; grandson Joe Apostol, wife Jennifer, great granddaughters Jackie and Jessica; grandson John Apostol, and wife Dawn. Son Martin MacCollum, wife Lisa, granddaughter Melissa Wehrle, son in-law Taylor and great grandson, Wesley. Daughter Deborah Santagata, husband Nick, grandson Nicholas and fiancé Lauren, grandson Christopher and fiancé Miranda. Son Thomas Taylor. Son Scott Taylor, granddaughters Nicolette and Natalie and grandson Lucas.
Rosaline was also the last surviving adult of her predeceased parents, Raymond and Mildred Frazee. She had five sisters and four brothers, all who predeceased her, as well as presently survived by many nieces and nephews.
Rosaline loved her family above all else. Her greatest joy was having special occasion and holiday gatherings where she could be with her family. She also had a great love of God, country, the USA Military and the American flag, as anyone would see her various religious displays and symbols of patriotism when they visited her. As many say, she was one the last of the greatest generation.
She was an avid Nascar fan and in her early days enjoyed stock car racing. She even drove in and won a "powder puff" stock car race in the 1950's. Rosaline also enjoyed contemporary country music, and occasional trips to the Casino. She loved having her hair styled, her make up perfectly applied, and took pride in always looking the best she could.
Rosaline will be missed greatly by her family and dear friends.
A celebration of life service and blessing will be held at 2:30 p.m. on Sunday, July 25, 2021, at Martin Funeral Home, 1761 Route 31, Clinton, NJ. Guests are asked to arrive beginning at 2:00 p.m.
Immediately following the service, guests are invited to gather at the home of Nick and Deb Santagata for repast meal and continued sharing of cherished memories of Rosaline. Directions to the home (about 3 miles from Martin's), will be provided at the conclusion of the service. Note: Please contact one of the immediate family members if you will be attending the repast for planning purposes.
In lieu of flowers, the family asks for donations to a Parkinson's Research Foundation of your choice