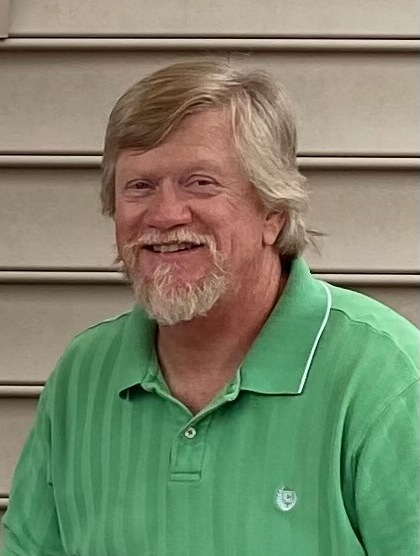 Barry Arthur Miller
On August 22, 2021 Barry Miller unexpectedly passed away at the age of 65 surrounded by his loving family.
Barry was born February 5, 1956 to parents Albert and Virginia Whiting Miller in Elizabeth, New Jersey. Barry grew up in Roselle, New Jersey and graduated from Abraham Clark High School. On August 23, 1980 Barry married his loving wife of 41 years Colleen O'Neal Miller. Together they raised a beautiful family with three sons Ryan, Cory, and David. Barry loved his family above all else and will be missed dearly.
A huge sports fan, Barry pursued his life's passion in his career as a sports writer and editor for the Express Times. He was a lifelong Los Angeles Dodgers and Cleveland Browns fan. He coached his sons' youth baseball and basketball teams and passed his love of sports on to them. Barry enjoyed nature and gardening. He was a Master Gardener who meticulously cared for his beautiful gardens. He enjoyed the intricacies of woodworking and building things for those he loved. He was selfless, kind, understanding, supportive, loving, and all the things one could want in a husband, father, brother, and friend.
In addition to his wife and sons, Barry is survived by Virginia Ann Paola, Susan and Walter Fitzgerald, Kathy and Matt Shiarappa, Maureen and Michael O'Neal, Mary Ellen and Dennis O'Neal, Gail and Peter O'Neal, and Popie and Matthew O'Neal. He is also survived by many nieces, nephews, and friends whom he loved dearly.
Barry is predeceased by Dennis and David Miller and Carl Paola.
In lieu of flowers, donations may be made in Barry's name to the charity of your choice.
A gathering of family and friends will be held on Saturday August 28, 2021 from 9:00 a.m. until 12:00 p.m. at Martin Funeral Home 1761 Route 31, Clinton, New Jersey 08809. A service of remembrance will begin at 12:00 pm at the funeral home. Barry will be laid to rest alongside his dear brother David at the Bloomsbury Cemetery following the service. To send condolences to the family please visit www.martinfh.com.