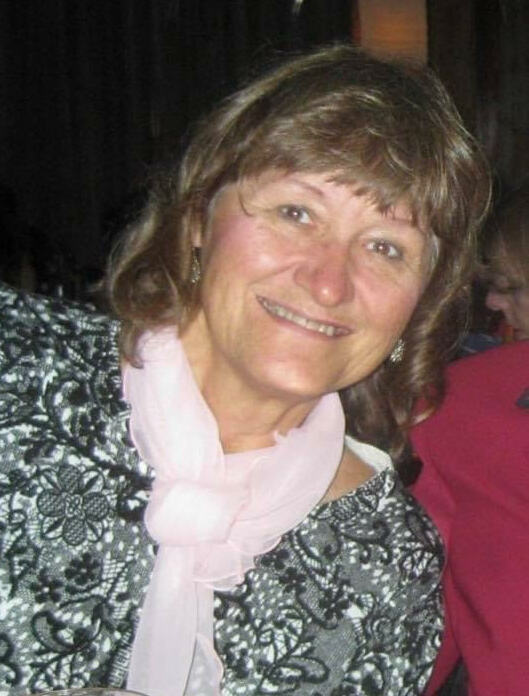 Evelyn "Lynn" Robbins
On Thursday September 9th, 2021, Evelyn "Lynn" Robbins passed away peacefully at her daughter's home surrounded by her loving family. Lynn was born on September 5th, 1947, in Plainfield, New Jersey to parents Edward and Evelyn Schaffernoth. Lynn grew up in Scotch Plains, New Jersey and graduated from Scotch Plains-Fanwood High School in 1965.
Lynn had become a woman strong in her Christian faith and shared those values with her two daughters Christine and Debbie. Lynn worked hard to provide for her daughters, she began her working career working at multiple companies and obtained her real estate license. She realized her passion for entrepreneurship and eventually opened her own business, a deli, coffee and bagel shop in 1984.
Even in her spare time Lynn was on the move. She loved horseback riding, wind surfing, swimming, kayaking, and walking, up and down the Jersey Shore or walking around her neighborhood. If she couldn't be outside, you could find her cozied up on the couch reading a good book or perhaps buying and reselling things online.
Lynn is survived by daughter Christine Lynch and her husband Ian, daughter Debbie Meyer and her husband Erik, sister Jean Reilly and her husband Thomas, sister Carol Aloisi and her husband Michael, niece Sandy Golonka, niece Katie Aloisi, and grandchildren Lauren and Ryan Meyer.
Lynn is predeceased by her mother Evelyn Helen Schaffernoth, her father Edward Charles Schaffernoth, and her former husband William Hannon Robbins Jr.
At the family's request, due to the current Covid-19 pandemic, services will be held privately, but will be available for live stream viewing on Saturday September 25th, 2021, at 1pm. For those who are attending, please wear an N95 mask and practice social distancing. Lynn will be laid to rest at Locust Grove Cemetery.
To view Lynn's service via Live Stream please Click Here for Livestreaming
In lieu of flowers, Lynn's family would encourage those who wish, to make donations in her name to Joyce Meyer, Click Here to Donate