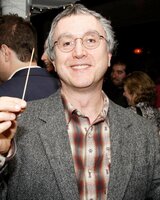 Richard F. Renales
Richard F. Renales, B.A., M.ED., M.A, M.A.
May 17, 1952 — September 14, 2021
A dedicated husband and father, as well as former teacher and guidance counselor in the Perth Amboy school system, Richard F. Renales, 69, passed away Tuesday afternoon, September 14, at home surrounded by his wife and children. Rich was born on May 17, 1952 in Perth Amboy, NJ, to Lydia and Emilio Renales. He spent his formative years absorbing knowledge and culture from his maternal grandparents, Roman and Segunda Cauz. His humble upbringing instilled a work ethic and thirst for knowledge that would stay with him through his entire life.
In 1970 he graduated from Perth Amboy High School, a place where he would return to to begin his journey as an educator. He completed his Bachelor of Arts degree at Trenton State College (now The College of New Jersey) in 1974 and received teaching certifications in English, Speech Arts, and Dramatics adding a teaching certification in Spanish in 1978. At Kean College of New Jersey (now Kean University) he earned his Master of Arts degree in 1980 with a certification in Student Personnel Services, and another Master of Arts degree in 1983 with certifications for School Principal and Supervisor. One thing Rich hated to be was unprepared, as is evident by his long academic career.
He started his professional career as an English teacher at Perth Amboy High School in 1975, before moving to the Samuel E. Shull School in 1981 becoming a guidance counselor. Rich helped to establish, and taught at, the Alternative High School in Perth Amboy, NJ. Some of his proudest accomplishments in life were the students that he taught, the young minds that he was able to inspire, and the lives that he saved while in Perth Amboy.
Rich met his future wife, Bobbi Wexler, also of Perth Amboy, in 1980 and they were married on Valentine's Day in 1981. After his retirement from the Perth Amboy Board of Education in 1990, Rich and Bobbi moved to Point Pleasant, PA to start a family. They welcomed their first child Alissa in 1995, followed by their daughter Rachel in 1997. Rich and Bobbi (mostly Rich) designed and built a house in Holland Township, NJ in 1997 where they still reside to this day. Rich was an artist, and filled his family's home with everything from drawings and paintings to sculptures in various mediums. Also a musician, Rich played guitar and drums and cultivated a love of music in his children. He had a passion for automobiles and machines and took meticulous care of the family's cars.
Rich was a devoted father, supporting and guiding his children in all aspects of their education including, volunteering and building sets for the Delaware Valley Regional High School theatre program. He had a diverse spiritual life, which included the Roman Catholic Church, the Buddhist faith, and Judaism. Above all, Rich will be remembered by all that knew him as fiercely protective of those he loved, humorous, creative and intense. He is survived by his wife Bobbi Renales, his children Alissa and Rachel Renales, his sister Elaine Renna, and his niece Gabrielle Renna, as well as many extended family members and friends.
Friends and relatives may gather with the family on Monday, September 20th from 4:00pm until 6:00pm at Martin Funeral Home, 1761 Route 31, Clinton NJ, 08809. Words of remembrance will be held at 5:30pm during the visitation. Interment will be held privately by the family at Milford Union Cemetery, Milford NJ. To share memories with the family please visit www.martinfh.com.
In lieu of flowers the family will be setting up scholarship fund in his Rich's name through IN MEMORY OF, Please Click Here to Donate