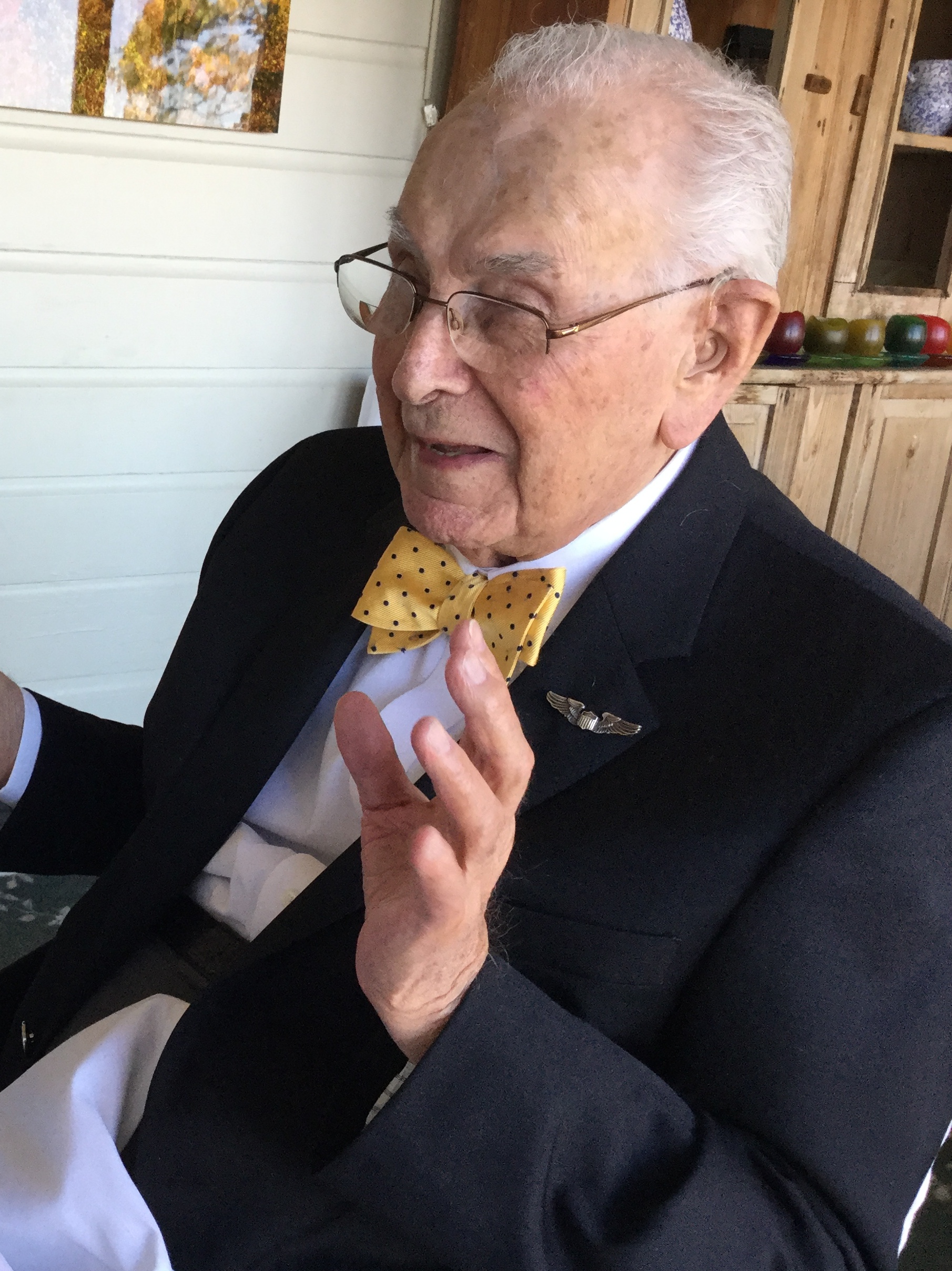 Sanford N. Groendyke
Sanford Nitzer Groendyke, age 99, passed away Thursday, September 23, 2021 in Columbus, NC. Born November 20, 1921 in High Bridge, NJ, Sanford was the son of the late Sanford Groendyke and the late Carrie Hoffman.
Sanford was a 1939 graduate of High Bridge High School. He served as a first lieutenant in the United States Army Air Corp. Sanford married his beloved wife, Mary Helen (nee Davis), on June 2, 1944. Together they raised two children; Sandra and John. He was a devoted husband and father and proud grandfather and great grandfather
Sanford spent his years working as an Inheritance Tax Supervisor for NJ, as well as an insurance agent and bank director. He was a member of the IIANJ, ABA, and the American Legion Post Herbert Cawley #188. He was a volunteer of the Civil Air Patrol and member of the North Hunterdon Rotary. In his spare time, he could often be found flying and fishing.
Sanford will be forever missed by daughter, Sandra Pott; son, John Thomas Groendyke and his wife Rita; grandchildren, Eric Pott and his wife Meghan, Jessica Pott Ballard and her husband Steven, Emily Groendyke and her husband David Iacucci, Kelly O'Neill, Katie Vernon and her husband Jesse; great grandchildren, Rhys Ballard, Kate Ballard, Benjamin Pott, Amelia Iacucci, Aiden Iacucci, Maura Bridges, Isla Vernon and Nelle Vernon.
Sanford is predeceased by his beloved wife, Mary Helen Groendyke.
Relatives and friends may gather with the family on Monday September 27th from 5:00 pm until 8:00 pm at the Martin Funeral Home, 1761 Route 31, Clinton, NJ 08809. A funeral service will be held on Tuesday September 28th at 10:00 am at the funeral home. Interment will follow with US Air Force Honors at the Lebanon Reformed Church Cemetery, Lebanon NJ.
In lieu of flowers, donations in Sanford's name may be made to the American Red Cross, for whom Sandy attributes his survival in the POW camp.