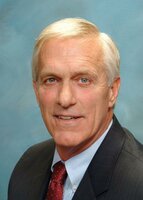 Robert W Busch
Robert Wesley Busch, age 76, of Lebanon Township, NJ, passed away Sunday, November 28, 2021, at home surrounded by his loving family. Bob was born May 13, 1945, in Coral Gables, FL to the late William Busch and the late Doris (nee Gawlik) Busch.
Bob was a graduate of West Morris High School. After graduation, he served in the US Army and served two tours of duty in Vietnam in the 101st Airborne and 173rd Airborne, MI, CI, from 1965-1967. After his time in the military, Bob was a successful self-employed builder and realtor, in the Hunterdon County area.
Bob enjoyed flying his own plane, scuba diving and riding motorcycles. Most of all he loved spending time with his family, including his grandchildren who he took great joy in. He was a devoted husband and loving father and grandfather. Bob will be forever missed by his beloved wife, Melissa Busch; sons, Rob and Dave Busch and his wife Cindy; grandchildren, Robbie, Finley, and Declan, as well as his brother, Doug Busch and his wife Patricia and their children, Jennifer Busch Schaal and Jeffrey Busch.
Memorial visitation for friends and relatives will be held at Martin Funeral Home, 1761 Route 31, Clinton NJ, 08809 on Friday, December 3rd from 11:00am until 1:00pm, with Military Honors and Words of Remembrance starting at 1:00pm at the funeral home. Cremation was held privately.
In lieu of flowers, donations in Bob's memory may be made to, Veteran's Haven North, 200 Sanatorium Rd, Suite #101, Glen Gardner, NJ 08826. To the Attention of David Culley