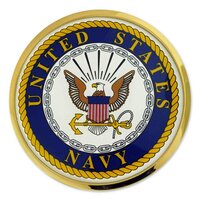 Howard Charles Bolmer Jr.
Howard C. Bolmer Jr. peacefully passed away on December 29th, 2021 at the age of 95. Howard was born on November 8th, 1926 in Annandale, New Jersey to parents Wilhelmina and Howard Bolmer Sr. After graduating from high school, in 1942 Howard joined the Navy and served his country upon the USS Missouri as a Seaman First Class. While serving on the Missouri, Howard witnessed the signing of the peace treaty with Japan.
On Christmas day in 1947 Howard married the love of his life Frances Bolmer. Together Howard and Frances raised four wonderful children, sons, Barry, Larry, and Gary, and one daughter Patricia. Throughout his life Howard worked as a truck driver to support his family.
Howard will be forever missed by his beloved wife Frances Bolmer (nee Sadorski), son Barry Bolmer and his wife Sherry, son Larry Bolmer and his wife Holly, son Gary Bolmer and his wife Ruthann, and daughter Patricia Miller and her husband Mike.
All services for Howard are being held privately.