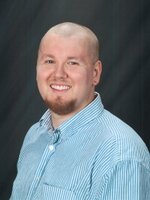 David Michael "Dave" Kovach, Jr.
David Michael Kovach, Jr., age 40, of Hampton, passed away due to complications of COVID on Monday January 3, 2022, at the Hunterdon Medical Center.
He was born on December 17, 1981, in Rahway, NJ and is the son of David M. Kovach and Elaine (née Temple) Kovach.
David was a graduate of Voorhees High School, Class of 2000. He then went on to work in the kitchen department at the Hunterdon Developmental Center for a number of year before becoming a Cottage Training Technician. After roughly 15 years at HDC he took a position at the Arc of Hunterdon County as a Direct Support Specialist. He loved the clients and enjoyed caring for them.
David was a life member of the National Rifle Association and a member of the Hellertown Sportsman Association for the past 15 years. David enjoyed hunting, bike riding, Hungarian Cooking. He enjoyed history and was involved with WWII Re-enactments.
David is survived by and will be greatly missed by his mom Elaine W. Kovach; sister, Michelle L. Kovach; brother, Andrew P. Kovach.
Relatives and friends are invited to gather with the family on Saturday, January 8th from 10:00 am until 1:00 pm at the Martin Funeral Home, 1761 Route 31, Clinton NJ 08809. Words of remembrance will be held at 1:00 pm in the funeral home. Cremation will be held privately. To share memories with the family please visit www.martinfh.com.






.