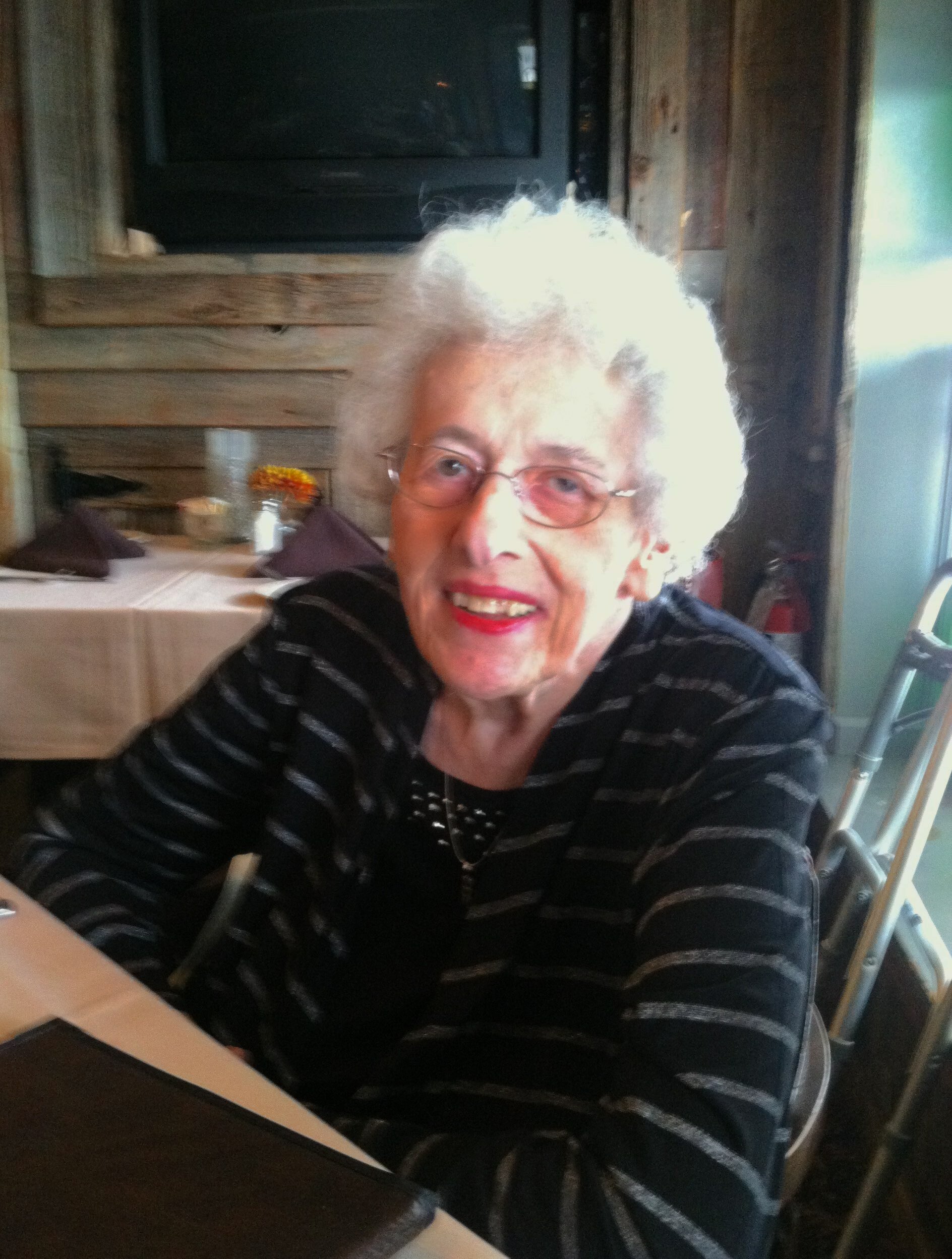 Eloise K Ryan
Eloise K. Ryan (nee Kenney), 96, of Phillipsburg, New Jersey, previously of Berkeley Heights, passed away peacefully surrounded by family at her home on June 22, 2022. Eloise was born December 1st, 1925 to the late Alice B. and Harry A. Kenney Sr. in Washington DC. Eloise moved to New Jersey when she was young and graduated from the Middlesex Hospital School of Nursing (now the Robert Wood Johnson School of Nursing) earning her RN after 3 years. She then went on to work at Middlesex General Hospital in New Brunswick. Eloise was married to William J. Ryan Jr. and settled down in Berkeley Heights where they raised their 5 children Richard, Jeffrey, Deborah, Robert, and David.
Eloise loved nothing more than spending time with her family from her children to her great-grandchildren: they were the light of her life. Eloise retired from nursing so that she could spend more time with her children while they were young. Even after deciding to retire, she still devoted her time volunteering for over 30 years at Berkeley Heights Eye Clinic, helping patients through various optical procedures. Eloise also had wanderlust and often traveled the country with her husband and her sisters. At the age of 75 Eloise even went white water rafting in Colorado on one of her trips. She loved music and could be found singing and tapping her feet to her favorite big band sounds such as The Glenn Miller Band.
Eloise will be forever missed by her son Richard A. Ryan (Cherry) of New Berlin, Wisconsin, son Jeffrey Ryan of Westminster, Colorado, daughter Deborah Ryan of Tampa, Florida, son Robert Ryan (Patricia) of Phillipsburg, New Jersey, and son David J. Ryan of Budd Lake, New Jersey. She is also survived by grandchildren Jennie, Katie, Bill, Sean, Maggie, and Kim as well as 11 great-grandchildren and 2 great-great-grandchildren.
Eloise is predeceased by her beloved husband William J. Ryan Jr., brother Harry A. Kenney Jr., sister Patricia McKenna, and sister Anne McKenzie.

Visitation will be held on Wednesday, June 29th 2022 from 5:00 PM to 8:00 PM and on Thursday June 30th, 2022 from 1:00 PM to 4:00 PM with a Service being held at 4:00 PM, all at Martin Funeral Home located at 1761 Route 31, Clinton, New Jersey, 08809. Inurnment will be held privately with the family at Somerset Hills Memorial Park Mausoleum.