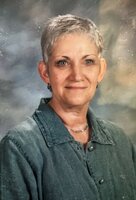 Carol Marsha Brunnabend
Carol M. Brunnabend (nee Weisbraut), 76, of Bethlehem Township, New Jersey, passed away peacefully at her home on July 11th, 2022. Carol was born to the late Florence and Alan Weisbraut in Brooklyn, New York on February 21st,1946. Carol graduated from East Stroudsburg University and spent her career working as an elementary school teacher in the Bridgewater, New Jersey area.
On July 20th, 1975 Carol married her beloved husband John Brunnabend. Together Carol and John had two boys Adam and Jared whom they both cherished. When Carol wasn't busy being Mom or Mrs. Brunnabend she enjoyed reading and painting. Most recently, following her retirement, Carol got to regain her love for travel and enjoyed getting to explore new places even if it was only for a weekend. Carol will be forever remembered as a loving Wife, Mother, and Teacher.
Carol will be forever missed by her loving husband John Brunnabend, her son Adam Brunnabend, her son Jared Brunnabend and his partner Vianeschka and step daughter Luna.
Carol is predeceased by her parents Florence and Alan Weisbraut and by her sister Deena Kutcher.
All services for Carol are being held privately at this time, in accordance with her wishes.
In lieu of flowers, donations in Carol's name may be made to Hunterdon Hospice. Please Click Here to Donate.