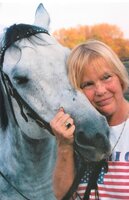 Laura Jayne Puma
Laura Jayne Puma, age 77, of Oakhurst, NJ, passed away Saturday, July 30, 2022, at her daughter's home in Annandale, NJ. Born July 27, 1945, in Chestnut Hill, PA, Laura was the daughter of the late Marjorie Perry. Laura grew up in Haddonfield, NJ, and resided most of her life at her favorite place, the Jersey Shore.
Laura completed nursing school and achieved her LPN. She would go on to earn her undergraduate degree from Georgian Court University and would acquire her master's degree from Fordham University. Laura used her compassionate and giving spirit working for thirty years as a Hospice social worker with the Visiting Nurse Association in Monmouth and Ocean counties. Laura also counseled 9/11survivors, as well as having started a bereavement group for children using art therapy. She raised six children, in many different locations. They even lived in Israel for a few years.
A true artist at heart, Laura enjoyed sculpting, stained glass work, pottery, clay busts, and painting in watercolor. Laura had great passion for gardening, reading, horses, the ocean, folk music, Broadway, and especially her favorite day of the year, her birthday. Forever a "Jersey Girl", Laura loved Jersey corn and a good Jersey tomato. She was known to make the world's best chicken soup for her children and grandchildren. Spending time with her beautiful family was her most precious pastime, especially with her twelve grandchildren whom she loved with her whole heart.
Laura will be forever missed by her children, Randi Miller and her husband Brian, Buffi Gresh and her husband Michael, David Clemenko and his wife Andrea, Tami McAllister, Tarry Puma; sister, Emily Marengo; nephew, David John Marengo; grandchildren, Brittany, Michael, Amanda, Daniel, Derek, Briel, Ryly, Dean, Madelynn, Ella, Shay, and Bradyn.
Laura is predeceased by son, Anthony Puma and late husband Vincent Puma.
Relatives and friends may visit with the family on Wednesday, August 3rd, at the Martin Funeral Home, 1761 Route 31, Clinton, NJ 08809 from 6:00pm until 8:00pm, with words of remembrance beginning at 8:00pm. Cremation was held privately.