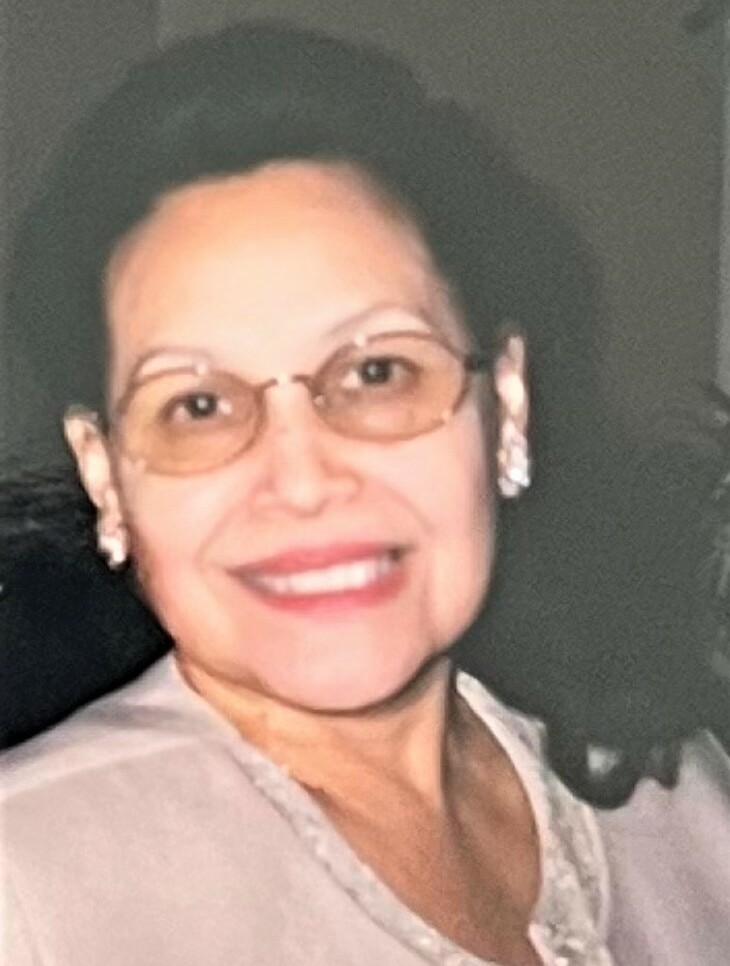 Gisela Cristina Creagh
Gisela Cristina Creagh, 80, of Lebanon Township, New Jersey passed away peacefully at her home on Friday September 9th, 2022, surrounded by her loving family. Gisela was born on January 15th, 1942, in the town of Julia, located in the province of Oriente, Cuba to the late Amador Martinez and Consuelo Arias. Years later after obtaining a third grade education, Gisela married her beloved husband, Antonio Creagh.
Gisela was a woman in her catholic faith and tried to live her life to make the world a better place each and every day. Gisela, when she wasn't busy being a mom, found pleasure in many things, especially crafting, and sewing. She enjoyed and appreciated the work it took to hand craft things from scratch and make something beautiful. Gisela also enjoyed going to flea markets and finding other people's treasures to enjoy, herself. She also had a knack for making things grow and had a bountiful garden every summer which also helped support her love of cooking. Nothing tastes better than fresh fruits and vegetables from the garden out back.
Gisela is survived by her 3 son's; Adolfo, Nibaldo, and Juan Creagh, her daughter- in-laws; Dianeth, Lisa, and Jennifer Creagh, her grandchildren; Teresa, Antonio, Marina, Roberto, Lazaro, Brianna, Juliana, Lorentena, and Gabriel, her great grandchildren Elijah, Iliani, and Becker, and her grandchildren's spouses; Abraham and Payal.
Gisela is predeceased by her second oldest son; Angel Creagh, her husband; Antonio Creagh, and her mother; Consuelo Arias.
Friends and relatives may gather with Gisela's Family, Wednesday, September 14th, 2022, from 8:00 am until 9:30 am at the Martin Funeral Home, 1761 Route 31, Clinton NJ 08809. A Mass of Christian Burial will follow at 10:00 am at Immaculate Conception Church, located at 316 Old Allerton Road, Annandale, New Jersey 08801. Interment will follow in the church cemetery.