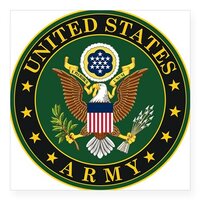 Alfred Exton Weaver
Alfred Exton Weaver, 80, of Phillipsburg, New Jersey passed away suddenly at his home on January 30th, 2023. Alfred leaves behind his two beloved sons Andrew Weaver, and his fiancé Amanda Mitchell, and Michael Weaver; grandchildren Andrew P. Weaver and Jordan Goetz, as well as many cousins, nieces, and nephews. Alfred was born on June 17th, 1942 to the late William and Shirley Weaver in Glen Gardner, New Jersey. Alfred was raised in Clinton, New Jersey and graduated from North Hunterdon High School class of 1960. Alfred went on to serve in the United States Army from 1964-1968 and then another two years in the reserves following his enlisted time. Throughout his life Alfred worked as a truck driver most recently at Suburban Propane out of their Chester branch.
Alfred loved spending his free time hunting and fishing and enjoyed the beauty of nature. Alfred was also an avid collector of firearms and enjoyed shooting and cleaning them all regularly. He also amassed quite a collection of stamps and coins as well. Throughout his life Alfred was a member of the NRA and his local VFW and American Legion Posts from Glen Gardner to Phillipsburg. Alfred's sons will remember him always, in many ways, and though he may have been stern they always knew that he loved them and had their best needs in mind.
In lieu of flowers donations in Alfred's memory made be me to the Glen Gardner VFW Post at 179 Main Street Glen Gardner, NJ 08826.
Cremation to be held privately under the care of Martin Funeral Home. Graveside service for Alred will be held at 10:00 am on February 25th at Riverside Cemetery, Center Street, Clinton, New Jersey.