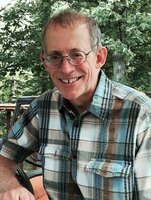 Steven J. "Steve" Battaglia
Steven "Steve" Joseph Battaglia, 66, of Pittstown, New Jersey passed away peacefully on March 3rd, 2023, surrounded by his beloved family. Steve was born in Brooklyn, New York to Joan Battaglia and the late Sebastian Battaglia on May 11th, 1956. He graduated from Matawan High School in 1974, Rutgers University in 1978 and went on to earn his master's later in life. On August 9th, 1986, Steve married his beloved wife Dorothy Battaglia (nee Backus) and together they raised three daughters, Cassandra, Liza and Rachel. Steve began his professional career at AT&T, later Lucent, and retired from Zoetis in 2020 as Senior Director of Global and Executive Compensation.
Steve's world revolved around his family and being the best Son, Husband, and Father possible. Steve led by example and was one of the most kind and loving men you could meet. As a member of Clinton Presbyterian Church, he volunteered through the years as a deacon, church choir member, and Sunday school teacher. Steve loved coaching his daughters in softball and soccer throughout their childhood. Together as a family, they spent endless happy summers at the beach.
Steve was a lover of music and theater, often heard singing or humming a tune that was stuck in his head as he worked. He enjoyed playing bocce and a good game of softball. Steve was also an avid Yankee fan and loved rooting them on especially from inside Yankee Stadium.
Steve will be forever missed by his beloved wife of 36 years Dorothy Battaglia; children Cassandra, Liza and Rachel Battaglia and Katherine Holland-Ortiz; his mother Joan Battaglia; sister Barbara Manchester; and grandchildren Isaiah, Johanna, and Polaris. And by his special dog, Maddie.
Steve is predeceased by his father Sebastian Battaglia.
Friends and Family are invited to gather on Thursday March 9th, 2023, from 5pm-8pm at Martin Funeral Home, located at 1761 Route 31, Clinton, New Jersey 08809. A Memorial Service will be held the next day Friday March 10th, 2023, at 11am at Clinton Presbyterian Church with Pastor Tracey Henry officiating. To send condolences to the family please visit www.martinfh.com
In lieu of flowers, donations in Steve's name may be made to Common Sense for Animals Shelter, in Stewartsville, NJ. Please Click Here to Donate