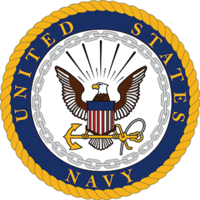 Samuel Calhoun
Rev. Samuel E. Calhoun of Clinton, NJ, 79 years of age, born October 27th, 1938, exchanged this life for eternal life with Jesus Christ on May 6th, 2018. He was married to the former Ellen Greathouse and is survived by her, his daughter Cindy Harris, her husband Joseph, 5 grandsons, Sonny, Cal, Cody, AJ, Bo, and one granddaughter, Joanna, and also by his son Phil and wife Rebecca of Harrisburg, PA.
Samuel was a retired U.S. Navy Hospital Corpsman Chief, also serving with the Fleet Marine Force 2nd Battalion 6th Marines from 1958-1961, and again with the Marine Air Wing from 1970-1971 in Cherry Point, NC. He sailed on 6 different vessels and was ship's company on the USS Franklin D. Roosevelt in 1964. He graduated from Valley Forge Christian College in 1977.
Rev. Calhoun was senior pastor of an Assembly of God in Gallipolis, OH for 5 years, an Assembly of God in Litchfield, OH for 18 years, and again in Kitzmiller, Maryland for 4 years. He then served as an assistant pastor for 10 years at Freehold First Assembly in NJ, retiring in 2014.
Samuel was predeceased by his parents, W.G. and Rebecca Calhoun, brothers Blair, Bob, Bill, and sister Anita Bell. He is survived by a sister Betty Lee of Brunswick, GA, and a brother Jack and his wife Doris of West Union, WV, along with several nieces and nephews.
Sam skydived at age 72, and drove a 2009 Porsche on a NJ racetrack at age 73.
He graduated with the class of 1956 Doddridge County (WV) High School. He enjoyed hunting, fishing, drag racing, gardening, and travelling – visiting all 50 states with his wife, Ellen. He loved reading the Bible, and read it through over 100 times.
He was a member of the Fleet Reserve, American Legion, and disabled American Vets. He attended King of Kings Worship Center in Basking Ridge, NJ.
Above all else, Sam loved Jesus and loved people, tirelessly giving of himself to help and encourage anyone he could.
Funeral Services will be held on May 10, 2018 at 10 AM at First Assembly of God in Freehold, NJ, with burial to follow at Brigadier General William C. Doyle Veterans Memorial Cemetery in Wrightstown, NJ. To share memories with the family or for further information please visit www.martinfh.com