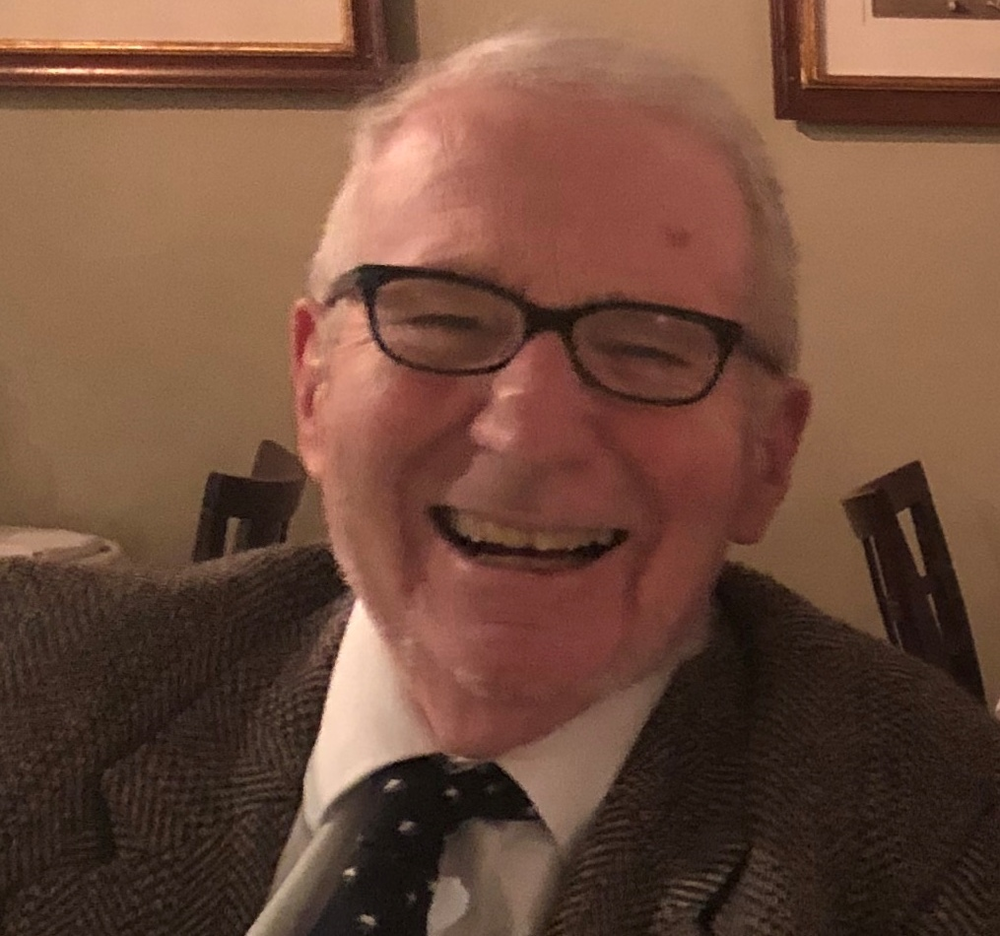 Obituary of Martin Andrew Garvey
Martin Andrew Garvey transitioned from this life on March 2, 2020. He was preceded in faith by Patricia, his beloved wife of 58 years on April 19, 2019.
All services have been postponed till a later date.
Martin was born on February 25, 1938 in Brooklyn, NY, the second of four boys of the late Patrick Garvey and Margaret Breen Garvey, and brother of the late Patrick Garvey and John Garvey. His parents, both born in County Claire Ireland, came to New York as young adults.
Martin was raised in Ridgewood, Queens NY where he attended St. Matthias School. He graduated from Bishop Loughlin High School in Brooklyn and went on to graduate from Manhattan College.
Martin always said the best gift in his life was meeting his wife Patricia, whom he called "Patsy My Joy." They met when Patsy was 15 and Martin was 18 and dated for 6 years. He worked during those formative years in Ridgewood as a soda jerk at Kedenberg's Ice Cream Parlor and then a bartender at The Cozy Corner. They married on June 2, 1962.
Martin had a true entrepreneurial spirit and always enjoyed hospitality and customer service and was naturally suited for sales. Right after graduating college he went to work for The New York Daily News, where he helped to start the first home delivery system in the area before going on to help form two companies he played a leadership role in, College Marketing and Target Marketing. He then landed a job that helped define him and made their home smell like chocolate for almost 15 years, as a NYC Regional Sales Manager for World's Finest Chocolate. After a lifetime in NYC, he and Pat moved to Vermont in 1995 and loved their years there surrounded by wonderful people. They settled in New Jersey in their later years to be closer to family.
Martin and Pat raised three children, Martin, Susie and Jenny in Richmond Hill, Queens NY where they lived for over 25 years in a house they adored. He was an engaged and loving father and beloved husband. He and Pat loved hosting family and friends for holidays and parties, Marriage Encounter meetings, backyard pool parties and BBQs. Martin especially loved planting flowers and herbs, cooking big weekend breakfasts and grilling in the yard while making people feel welcome when they came for a visit.
Martin loved Christmas, good food shared with family and friends, kite flying, flowers, sunsets on the beach, his bird feeders, colorful sweaters, egg creams, dark chocolate, taking his family to musicals and dancing, especially doing the Lindy with Patsy. He loved singing and was known to sing out in church, in the car, at Garvey family gatherings and actually any place at all. He loved the music from The Weston Priory in Weston, Vermont. Martin was a very spiritual man, and prayer and scripture study played a vital role in his life.
Martin had a joy for life that was contagious. He was the eternal optimist, always smiling and laughing and ready to instigate a good hug. To Martin, the best meal, story, song or day was always the one he was enjoying in the present moment.
In addition to being a wonderful husband and father, Martin was a beloved Papa to seven grandchildren whom he adored - Matthew, Liam, Emma, Riley, Olivia, Bennet and Cooper. His best advice was, "Hugs are good for the soul!" and "Eat good food, exercise, and laugh a lot!"
Martin and Pat loved the beach and the mountains equally and the family spent many summers in Southern California and on Martha's Vineyard and much time in fall and winter in Williamstown, MA and Southern Vermont with dear family and friends. Family vacations were some of their most treasured memories.
Martin is survived by his son Martin H. Garvey, his daughter Susan Eisenbeil and husband Brad and his daughter Jennifer Garvey-Blackwell and husband Tim, as well as his seven beautiful grandchildren, his youngest brother Michael, dear sisters-in-law Liz Garvey and Jo Garvey as well as many nieces and nephews and their children and cherished friends whom he loved so much.
Rest easy and fly free on your new adventure Papa, reunited with your Patsy.
We love you to the moon and back, always and forever.
"All I ask of you is forever to remember me as loving you."
Memorial Service
Services will be held at a later date.
Share Your Memory of
Martin
1761 State Route 31
Clinton, NJ 08809
Phone: (908) 735-7180
Christopher Knoll - Manager, NJ License Number: 4460
Martin Funeral Home proudly serves Clinton NJ and the following surrounding communities of: Clinton Twp, Annandale, Lebanon, Lebanon Twp, Glen Gardner, Tewksbury, Flemington,
Raritan Twp, Readington, Alexandria Twp, Pittstown, Delaware Twp, Asbury and Hampton New Jersey