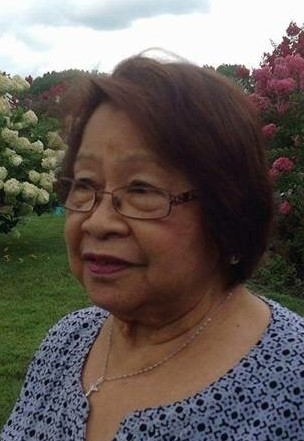 Obituary of Leah B Montecino
Leah B. Montecino, age 78, of Washington, New Jersey, passed away Tuesday, May 19, 2020, at Easton Hospital. Born March 22, 1942, in Victoria's City in the Philippines. Leah was the daughter of the late Simplicio Beunacosa and Julia (Ybiernas) Beunacosa.
Leah married the love of her life, Jovino Montecino and they spent 56 years happily married to each other. Leah came to the United States from the Philippines on September 16, 2009. She spent her years as a homemaker. Leah had three daughters and two sons whom she adored. She was a very proud grandmother and great-grandmother. She enjoyed baking, cooking and crocheting. Always a lady, Leah loved having her nails done, wearing beautiful clothes and dressing up. She liked to spend her free time indulging in her Filipino soap operas. Leah was a kind, gentle woman, who always has a smile.
Leah will be forever missed by her beloved husband, Jovino Montecino; daughters, Gilda Montecino and her husband Rudy Jereza of Washington, Grace Montecino of the Philippines, Tina Quijano and husband Alexander of Chicago; sons, Joel Montecino and his wife Jessica of Phillipsburg, Eric Montecino of England; her sister, Amelia Agustin; grandchildren, Justine, Divine and her husband Eli, Jolea Erica, Divino III and his wife Joy, Rafael Jan, Jason, Miguel, Joshua, Marcus; great-grandchild, Ethan; pet, Max the Dog; special relatives, Agnes, Divino Jr. and Aireen
Services will be held privately at this time. Leah will be laid to rest at the Washington Cemetery, Washington NJ.