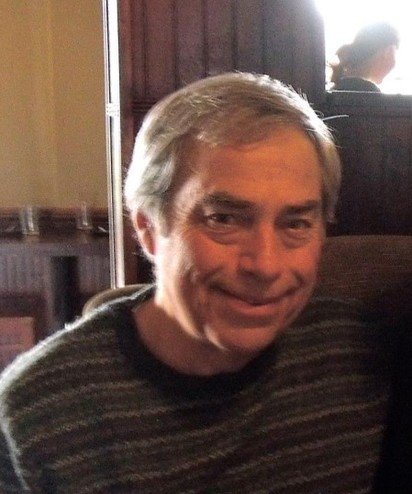 Obituary of William F Sultzer III
William (Bill) Francis Sultzer III, 72, of Asbury, New Jersey passed away on June 3, 2020, after a courageous eighteen year battle with cancer.
Born in Abington, Pennsylvania on January 6, 1948 to Willam (Bill) and Caroline Sultzer II of Doylestown, Pennsylvania. Bill's childhood was spent in Bucks County, where he graduated from Central Bucks West High School in 1965. Bill later attended The General Motors Institute of Technology (now Kettering University) in Flint, Michigan, where he studied in a groundbreaking 5 year co-op program, receiving his bachelor's degree in mechanical engineering in 1970.
While attending GMI, Bill's studies required him to split time between the Flint campus and General Motor's Fisher Body Plant in Trenton, New Jersey. Upon graduating Bill returned to New Jersey and began his full time career with GM at Fisher. Bill enjoyed a long & successful tenure in facilities design with several top corporations including Rockwell International, Harris Corp. and finally Ethicon, a division of Johnson & Johnson, where Bill retired in 2002 after his diagnosis.
In 1996, Bill met Nancy Gyuro, and after a whirlwind romance, the two married on October 26, 2002. Bill & Nancy enjoyed a peaceful & quiet life together in Hunterdon County, New Jersey for many years, as together they fought his cancer through holistic and natural protocols. If it hadn't been for their relentless research, Nancy's love and support, Bill would not have survived and thrived the last 18 years of his life. While Bill was a tenacious fighter, he still retained his wit and sense of humor. He was a friend to many and an enemy to none.
Bill and Nancy shared a passionate concern for and championed many crucial issues such as; environmental conservation, reversing climate change, social justice, and organic & sustainable living. He enjoyed driving his red convertible Miata and participating in the Miata Club. Bill loved all of his kitties; Amber, Barney, Mocha, Winker, Baby and most recently Rupert. Always the engineer, Bill liked to figure out how to fix things, improve things and build things. He excelled at any undertaking or project and took great pride in his work which showed in all he did. Bill also enjoyed and loved spending time with his family and friends, and being "Bill-Pa" to his grandchildren. He was a fierce lover of the Arts, he visited countless operas, symphonies, museums and concerts from Tanglewood to Philadelphia to New York City. Not only a connoisseur of the arts, Bill was a fine pianist and composer as well.
Bill is survived by his loving wife Nancy, sister Judy Carlisle (Peter), son Michael, stepson Jesse Pfeifer, stepdaughter Jan Weingardt (Brent), niece Aspen Roberts (Tyler), nephew Benson Carlisle, grandchildren Ian Pfeifer, Lexi Pfeifer, Paige Pfeifer, Lily Pfeifer, Max Pfeifer, Kaia Weingardt, Cordell Weingardt, Kaela Carducci, great-nephews Truett Roberts, William Roberts and great-grandchild Bo Knox, cousins Barbara Garcia and her daughters Terra & Raelah, Mike and Laurie Rufe, Dennis and Linda Rufe. Bill was preceded in death by his father William Sultzer II and his mother Caroline Sultzer.
At this time the family is planning a Celebration of Life to be scheduled for a future date.
In lieu of flowers, donations in Bill's memory may be made to;
Green America- www.GreenAmerica.org, and The Rocky Mountain Institute- www.rmi.org
Share Your Memory of
William
1761 State Route 31
Clinton, NJ 08809
Phone: (908) 735-7180
Christopher Knoll - Manager, NJ License Number: 4460
Martin Funeral Home proudly serves Clinton NJ and the following surrounding communities of: Clinton Twp, Annandale, Lebanon, Lebanon Twp, Glen Gardner, Tewksbury, Flemington,
Raritan Twp, Readington, Alexandria Twp, Pittstown, Delaware Twp, Asbury and Hampton New Jersey