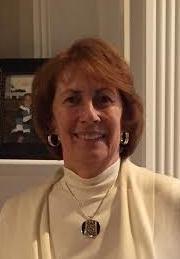 In Memory of
Jeanne Ann Clare McCormack
1946 - 2017
Obituary of Jeanne McCormack
Jeanne Ann Clare McCormack, age 70, of Willmington, NC, died on Tuesday, February 7, 2017, in Overlook Hospital, surrounded by her loving family. Jeanne was born October 23, 1946 in Brooklyn, NY. She is the only daughter of the late James and the late Mary (Wade) McCormack.
Jeanne grew up in an Irish Catholic Family in Ozone Park, Queens, where she learned to embody the strong values of family, faith, love, and loyalty. Possessing a gift for caring, and a wonderful sense of humor, Jeanne was a sharp-witted woman, hardworking and meticulous, reliable and punctual, and took pride in all that she did. Most notably, Jeanne spent her entire life deeply devoted to her family.
Jeanne raised her family in Mahopac, NY and Long Valley, NJ. When her kids were grown, she built her own house in The Hills in Basking Ridge where she resided for the past 15 years. In 2016, Jeanne set out to build and design her retirement home in Willmington, NC., and relished the days she spent designing her dream home by the Sea.
Jeanne was a stay-at-home-Mom, who also ran a self-employed business. She worked for AT&T as a manager for many years, and was most recently employed by ADP in Florham Park, NJ as an Executive Assistant. Jeanne always felt that her greatest achievements in her life were her three children, and being a Nana to her precious three grandchildren.
Surviving Jeanne is her daughter Kim and her husband,Tom Thurber, and their daughter Riley of Union Township, NJ; Her son Kevin Castellaneta of Stroudsburg, PA; Her son Ken and his wife Ranelle Castellaneta and their sons Nicholas and Brandon of Andover, NJ. Also surviving are her two brothers, Richard McCormack and Paul McCormack of New York, her Goddaughter Denise McCormack, her friend and former husband, Vito Castellaneta, her many nieces, nephews, extended family and cherished true friends .
Relatives and friends may gather to pay their respects on Sunday February 12, 2017 from 2:00pm until 5:00pm at the Martin Funeral Home, 1761 Route 31, Clinton NJ 08809. A mass of Christian burial will be offered on Monday February 13th, at 11:00am at St. Catherine of Siena Church, 2 White Bridge Road, Pittstown NJ. Cremation services will be private at Somerset Hills Memorial Park in Basking Ridge.
In Lieu of flowers donations in honor of Jeanne may be made through, IN MEMORY OF for the St. Jude Children's Hospital at www.inmemoryof-memorial.org
1761 State Route 31
Clinton, NJ 08809
Phone: (908) 735-7180
Christopher Knoll - Manager, NJ License Number: 4460
Martin Funeral Home proudly serves Clinton NJ and the following surrounding communities of: Clinton Twp, Annandale, Lebanon, Lebanon Twp, Glen Gardner, Tewksbury, Flemington,
Raritan Twp, Readington, Alexandria Twp, Pittstown, Delaware Twp, Asbury and Hampton New Jersey