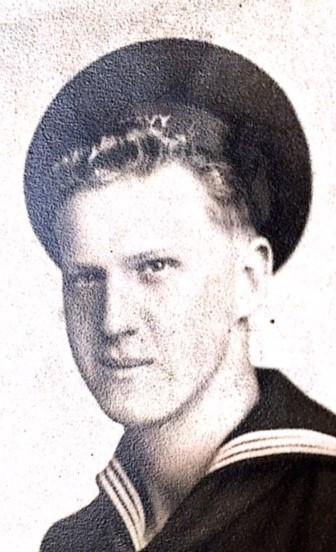 In Memory of
William A. Ciszewski
1924 - 2017
Obituary of William Ciszewski
William Andrew Ciszewski, 92-years-old, died on Tuesday, February 21, 2017, at Bristol Glen Nursing Home in Newton N.J. His strong will to live, unwavering faith in God, great love for his family, and the love and prayers of family, friends, and many supporters carried him through a challenging year of declining health.
William (Bill) was born on June 23, 1924 in Jersey City, NJ, the son of Andrew and Stefania Ciszewski. Bill served in the Navy for 3 years during World War II, earning 4 Asiatic Pacific Stars and the Victory Medal, while serving in the South Pacific on the U.S.S Wintle, a Navy destroyer escort. Soon after, he met his sweetheart, Virginia (Ginny) Vogt, and was married. They raised their family in Fairview, N.J.
Married for 63 years, Bill and Ginny raised their 8 dear children, William, John, Mary, Ed, Paul, Peter, Anne, and Therese. Bill supported his family as a truck driver for Ballantine Ale for 27 years and then Anheuser Busch for 18 years. Bill had two passions in his life, love of family and building/fixing things. He worked tirelessly to support his family, and that work was grounded in his Christian faith, his unwavering hope for an outstanding life for each member of his family, and his unconditional love and charity for all that entered under his roof. And, Bill loved to build and fix things. He always had home improvement projects, both large and small, in various stages of completion. He taught his children how to fix cars. And his ultimate success in life was the vacation home he built with his children in Highland Lakes, NJ. In the end, he was simply most joyous when surrounded by family and friends.
For the past nine years, Bill lived with his wife, Ginny, at Bristol Glen Nursing Home. Ginny passed away in June of 2016. They are now joined together in heaven.
His surviving family members are numerous, but mainly include:
Father of 8 Children & Partners: William and Julia Ciszewski, John Ciszewski, Mary and Jens Jarden, Ed and Renee Ciszewski, Paul and Liz Ciszewski, Peter and Corinne (McSpedon) Ciszewski, Anne Ciszewski, and Ray and Therese Pfeifle.
Grandfather to 23
Other family members: Fortunately too many beloved cousins, nieces, nephews, and Godchildren to list or even count.
The funeral Mass will be presided by Fr. Chester Zalubski at St. Catherine of Siena Catholic Church, 2 White Bridge Rd, Pittstown, NJ 08867, on Tuesday, February 28, 2017 at 11:00 am. William will be placed to rest at the Immaculate Conception Mausoleum in Annandale, N.J. A luncheon reception for the family and friends will be held immediately afterward, at the home of Ed and Renee Ciszewski, 31 Wyckoff Dr, Pittstown, NJ 08867. We welcome all to attend. Please call Ed at 908-528-2413 if you are able to stop by.
For more information, please call: Martin Funeral Home, 1761 Route 31, Clinton, NJ (908) 735-7180 (www.martinfh.com)
Gifts and Donations : Bill was a simple man. He would only ask that you devote time to your loved ones. He believed that love of family and friends is the only thing that matters.
1761 State Route 31
Clinton, NJ 08809
Phone: (908) 735-7180
Christopher Knoll - Manager, NJ License Number: 4460
Martin Funeral Home proudly serves Clinton NJ and the following surrounding communities of: Clinton Twp, Annandale, Lebanon, Lebanon Twp, Glen Gardner, Tewksbury, Flemington,
Raritan Twp, Readington, Alexandria Twp, Pittstown, Delaware Twp, Asbury and Hampton New Jersey