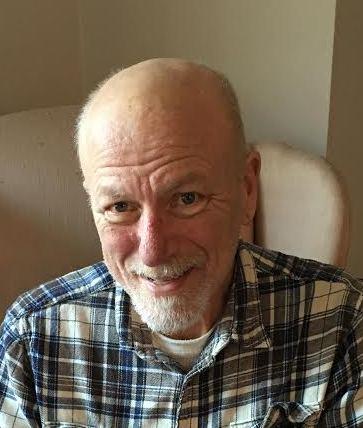 In Memory of
Alfred Sterphone
1953 - 2017
Obituary of Alfred Sterphone
Alfred Sterphone, age 63, of Califon, N.J., passed away on the morning of Sunday, May 7, 2017 at Hunterdon Medical Center due to complications from his ongoing battle with cancer.

Alfred was born on July 17, 1953 in Elizabeth, N.J., son of the late Alfred and Mary (née DiGiorgio). He was a very hard worker both at home and during his 35-plus year tenure at the General Motors plant in Linden, N.J., where he worked as an electrician. Alfred loved the outdoors and nature. He was an avid bird-watcher and loved to fish and hunt. He also was known in the family for making delicious foods, hosting grand barbecues, and slow-cooking the best chili. His pet beagle, Mikey, for whom he cared immensely and proudly trained in Italian, has found a new home with one of his many generous neighbors and friends.

Alfred is predeceased by his wife, Donna (née Roupenian). He is survived by his two children, Jessica Hodges and Alfred Sterphone III; his two grandchildren, Julia and Nathaniel; his brother, Joseph Sterphone; his sister, Antoinette Martino; his fiancé Kate Knight and his seven nieces and nephews: Allyson and Eddie, both of whom he helped raise, Al, Joseph II, Terry, Christopher, Salvatore Jr., and many grandnieces and nephews.
A mass of Christian Burial will be offered on Wednesday May 10th, at 10:00am at St. John Neuman Catholic Church, 398 County Road 513, Califon, NJ 07830. Relatives and friends are invited to gather on Tuesday May 9th from 4:00pm until 8:00pm at the Martin Funeral Home, 1761 Route 31 Clinton, NJ 08809. Interment will follow mass at the Lower Valley Cemetery in Califon.
In lieu of flowers donations in memory of Alfred may be made through IN MEMORY OF for the American Cancer Society at www.inmemoryof-memorial.org
1761 State Route 31
Clinton, NJ 08809
Phone: (908) 735-7180
Christopher Knoll - Manager, NJ License Number: 4460
Martin Funeral Home proudly serves Clinton NJ and the following surrounding communities of: Clinton Twp, Annandale, Lebanon, Lebanon Twp, Glen Gardner, Tewksbury, Flemington,
Raritan Twp, Readington, Alexandria Twp, Pittstown, Delaware Twp, Asbury and Hampton New Jersey