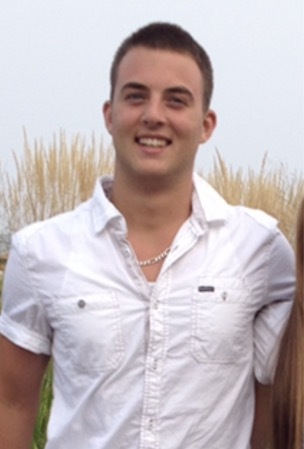 In Memory of
Jacob T. "Jake" McCreesh
1996 - 2017
Obituary of Jacob McCreesh
Jacob Thomas "Jake" McCreesh, age 20, of Pittstown passed away Sunday, July 2, 2017. Jake was born July 27, 1996 in Edison, N.J. to Glenn and Gail (Montagna) McCreesh.
Jake was a 2014 graduate of North Hunterdon High School, and was attending West Virginia University, Morgantown, WV, where he was a proud member of the Phi Gamma Delta Fraternity studying Political Science and planned to attend Law School.
Jake was the kindest of souls. All those who have come to know Jake, regardless of how long—know this to be true. At his very core, all he wanted was to make those around him happy. He was kind, respectful and just a lot of fun to be around—always wanting to make you laugh. He was a free spirit who lived life to the fullest, and when he did something, he did it with passion. Whether it was skateboarding, baseball, weightlifting or fishing, he was "all in". Jake loved spending time with his family and friends and was looking forward to the big "21" and continuing his education at WVU along with his new FIJI brothers.
He is survived by his loving and devoted mother and father Glenn and Gail McCreesh; younger sister Hannah; grandparents John and Julia Montagna and grandmother Joan McCreesh, and many Aunts, Uncles and Cousins.
He was predeceased by his grandfather Thomas D. McCreeshSr.
A gathering of friends and family will be held on Thursday July 6, 2017 from 4:00pm until 8:00pm at the Martin Funeral Home, 1761 Route 31, Clinton NJ 08809. A celebration of Jake's life will be offered at 11:00am on Friday July 7, at the funeral home. Entombment will follow at the Immaculate Conception Mausoleum in Annandale.
The family is requesting that in lieu of flowers, donations in memory of Jake be made through IN MEMORY OF for the charity "Coaches Care", Coaches Offering Assistance for Children's Healthcare at www.inmemoryof-memorial.org
1761 State Route 31
Clinton, NJ 08809
Phone: (908) 735-7180
Christopher Knoll - Manager, NJ License Number: 4460
Martin Funeral Home proudly serves Clinton NJ and the following surrounding communities of: Clinton Twp, Annandale, Lebanon, Lebanon Twp, Glen Gardner, Tewksbury, Flemington,
Raritan Twp, Readington, Alexandria Twp, Pittstown, Delaware Twp, Asbury and Hampton New Jersey