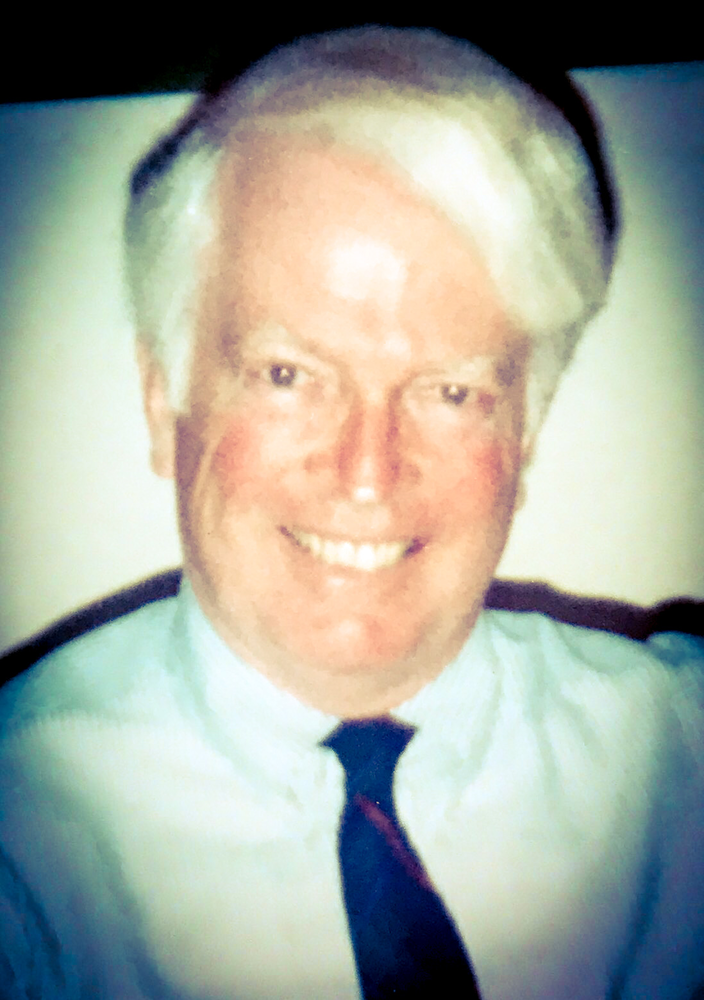 In Memory of
Charles Lippincott
1927 - 2017
Obituary of Charles Lippincott
Charles E. Lippincott, 89 of Bethlehem Township, New Jersey passed away on October, 30 2017 while in the peaceful embrace of his family. Charles resided in Hunterdon County, NJ for over forty years. Born and raised in Easton, Pennsylvania, Charles "Chuts" or "Chuck," was a graduate of The Easton Area High School. One of five siblings, Charles left Easton to serve in World War II, for The United States Navy in the Pacific Theatre. At the time, Charles was already a self-taught sailor and upright string bassist and utilized those talents while serving. After his Honorable Discharge from the Navy, Charles went on to continue his studies at Lafayette College in Easton PA, and later New York University in New York, NY. He soon met his now late wife, Geraldine Patricia Mossy, to whom he was married to for 58 years.
Professionally, Charles was a successful Chemist and Salesman. Charles began working with The Aniline and Film Corp., and founded the Polaris Company. He then also began working with The C. Withington Corporation, but had notable continued success with The Cabot Corporation and their Silica initiatives as an Executive. Business brought him and his family to Drexel Hill, PA, Topsfield, MA, Beverly Cove, MA and finally to his longtime residency in Hunterdon County, New Jersey. While in New Jersey, Charles worked for The Konishi Chemical Inc. Co. in New York, NY. Charles "Chuck-San," was an asset to their company while bridging the gap between the Japanese business culture and that of the States. With this pursuit of many, Charles was able to travel the world, and was able to share this with his dear wife Gerry. In addition to his work in Manhattan, Charles was the inventor of a snow inducer for area ski resorts. Being a member of the National Ski Patrol for over 60 years, Chuck had taken an additional interest in the formation of optimal skiable snow crystals produced by area snow guns. He and his childhood friend began the company Sno-CHK or "Supersnow." A labor of love, their inducer was used globally and most notably in the 1998 Olympics in Nagano, Japan. During his early Ski Patrol service, Charles co-founded The Poco Ski Club. This helped begin the initiative for Ski Patrol in the Pocono Pennsylvania Region. During his patrol he was a volunteer at Gunstock Mountain, in New Hampshire, Split Rock Resort, Big Boulder Mountain, and took his last ski runs in his eighties while patrolling at Camelback Mountain in Pennsylvania. Professionally, Chuck finished his career consulting for JCI USA Inc., Nippon Chemical and then finally, The Nagase America Corporation.
Although a well-respected and established professional, Charles was most known for his impressive hobbies, interests and involvements outside of the office. Charles was a seasoned bagpiper and an enthusiast of Scottish culture. He had taken many a trip "over the pond" to travel and tour his favorite place, Scotland. Piping, he had played with the Calidonia Pipe Band in Kearny, NJ, and he was the Sr. Pipe Sgt. for the Leatherneck Marine Corps Pipes and Drums for over fifteen years. His bag-piping was requested at many weddings, and with the Leathernecks, he was able to play around the world at Military Change of Commands, for Generals and the like. Charles was a respected piper and took part in many parades, to include the New York St. Patrick's Day Parade. With his fondness of Scottish culture, soon came Chuck's discerning taste for single malt Scotch, with which he prided himself on. Charles was also a member of the AOPA and an active pilot of his Cessna 170 (tail dragger) single engine airplane, "Blue Bird." He flew as a recreational private pilot for over twenty years and also enjoyed piloting gliders around the Delaware River. Charles was also an avid sailor and Captain to his sailboat, Stardust that was moored during its prime at the Manchester Yacht Club in Manchester, Massachusetts. Moving to north western NJ, Chuck parted ways with Stardust, and was able to charter and sail with dear friends in the Chesapeake and Atlantic. While living in NJ, Charles was a volunteer member of the Red Mill Museum Village, in Clinton, NJ for forty years. He also served on their board of directors and was actively involved with events held at the Mill. Charles loved big band jazz, and classical music. Having played the upright string bass, and flute, he found great enjoyment listening to his favorite artists and composers.
Charles E. Lippincott was a generous and down to earth man with quick wit and a forever charming personality. Few ever saw Charles without a smile and that twinkle in his eye and he always captured the highest of regards from all whom he had met. Charles lived with unmatched pride, and unforgettable class. Sr. Charles lived a rich life full of experiences, friendship, family, and spent his last eight years with his treasured great-grandchildren after his wife Gerry passed.
Charles E. Lippincott was preceded in death by his father Milton S. Lippincott, mother Josephine T. Lippincott (Westacott), Beloved Wife Geraldine P. Lippincott, brothers David R. Lippincott, Donald "Buds" M. Lippincott , Milton "Mickey" S. Lippincott Jr. and sister Barbara L. Spencer. He is survived by his daughter Jan P. Grover, granddaughter Kimberly L. Hale, her husband Michael P. Hale, great-granddaughter Logan E. Hale and great-grandson Declan J. Hale.
A celebration of this wonderful life will be held in the spring. Please email kimconnellhale@gmail.com to be kept informed. Contributions to the Red Mill Museum Village may be made in Charles E. Lippincott's memory: 56 Main Street Clinton, NJ 08809, http://www.theredmill.org
Share Your Memory of
Charles
1761 State Route 31
Clinton, NJ 08809
Phone: (908) 735-7180
Christopher Knoll - Manager, NJ License Number: 4460
Martin Funeral Home proudly serves Clinton NJ and the following surrounding communities of: Clinton Twp, Annandale, Lebanon, Lebanon Twp, Glen Gardner, Tewksbury, Flemington,
Raritan Twp, Readington, Alexandria Twp, Pittstown, Delaware Twp, Asbury and Hampton New Jersey