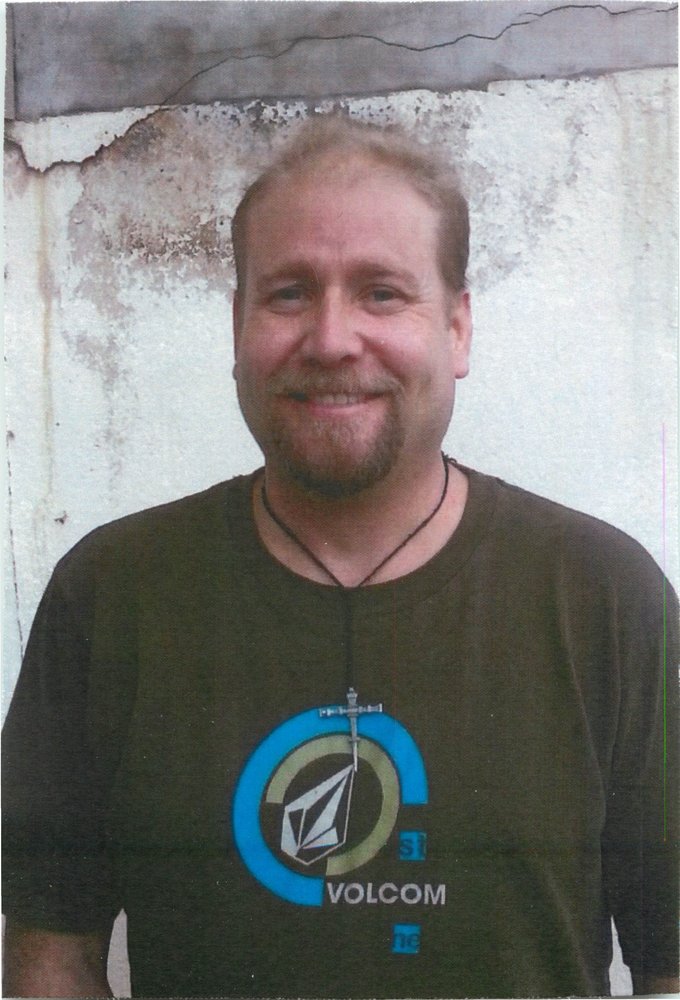 In Memory of
David J. Orloff Jr.
1972 - 2018
Obituary of David Orloff Jr.
David Orloff Jr, age 45 of Clinton, NJ passed away on Sunday, May 6, 2018. Dave was born August 12, 1972 and lived his life throughout Hunterdon County, NJ. He was a kindhearted & generous person, always willing to help others. Being incredibly smart and possessing strong work ethics lead him to excel as a highly regarded expert in his field of HVAC/Building Automation and Controls. He even owned his own company.
Dave enjoyed spending time with friends kayaking, fishing and motorcycle riding to name a few. He loved his big blue truck and all his animals but his true passion was for his music. No matter what he was doing he was always listening to some kind of tune.
Dave had a strong faith in the Lord and is finally at peace. While we all feel a great loss with his passing, memories of our times with him will help us smile.
He is predeceased by his mother, Mary Lou Orloff, in 2000. He is survived by his best friend and kindred spirit, Kelly Sorochinsk; his father, David Orloff Sr; sister, Jean (Steve) Aderhold; niece, Becca Wright; nephew, Trey Wright.
Rest in peace Dave, we know you are in heaven with mom.
A gathering of friends and family will be held on Thursday May 10, 2018 from 4:00pm until 6:00pm with a Remembrance of Life service starting at 6:00pm, at the Martin Funeral Home, 1761 Route 31, Clinton NJ 08809. Cremation will be held privately by the family. For further information or to share memories with Dave's family please visit www.martinfh.com
In lieu of flowers, donations in Dave's memory can be made to Woodlands Wildlife Refuge @ http://www.woodlandswildlife.org http://www.woodlandswildlife.org/Donate.htm
1761 State Route 31
Clinton, NJ 08809
Phone: (908) 735-7180
Christopher Knoll - Manager, NJ License Number: 4460
Martin Funeral Home proudly serves Clinton NJ and the following surrounding communities of: Clinton Twp, Annandale, Lebanon, Lebanon Twp, Glen Gardner, Tewksbury, Flemington,
Raritan Twp, Readington, Alexandria Twp, Pittstown, Delaware Twp, Asbury and Hampton New Jersey