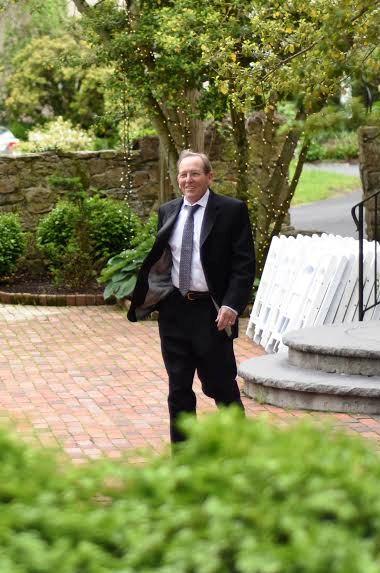 In Memory of
Malcolm Ian Monaghan
1951 - 2017
Obituary of Malcolm Monaghan
Malcolm Ian Monaghan, age 65, of Glen Gardner, NJ died peacefully Tuesday, February 14, 2017 at home surrounded by his loving family. Malcolm was born December 6, 1951 in Kansas City, MO. He is the son of the late John Patrick Monaghan and the late Janet Burden Houston Monaghan.
He was a Marine Corp Vietnam Veteran, achieving the rank of Sargent, honorably discharged with numerous awards and citations. In 2012, Malcolm ended his 30 year career with Johnson & Johnson as the Health Policy Director, Internal Medicine, and began his retirement. Malcolm's 4 years of retirement were spent doing the things he loved most: Traveling with his wife, Martha, they were able to cruise to Alaska, the only remaining state in which he had not visited; as well as a much anticipated cruise to the Baltic Sea. He spent countless hours at the homes of his children completing repairs and upgrades, where he "left blood on every job". Malcolm found true joy in the laughter and time spent with his 4 granddaughters. He was always the "rock" in his family. The go to guy. The person that you could rely on to be strong when everyone else wasn't. He was reason when emotion prevailed, the calm when things got chaotic, humorous when you needed it most.
Malcolm is survived by his loving wife of 38 years: Martha (Sterner) Monaghan, two daughters: Elizabeth Monaghan Bushey and husband Michael and Patricia Monaghan Chandler and her husband Bill, one son; John Monaghan and wife Katherine; Two sisters: Maureen Monaghan and husband Sheldon Solomon and Margot Monaghan and one brother; Michael Monaghan and wife Helen Short; He also has four grandchildren; Charlotte and Eleanor Bushey and Caroline and Norah Monaghan; nieces; Kym Morton, Nancy Ott and Ruby Solomon and nephew, Sam Solomon.
A mass of Catholic burial will be held at 11:00 am on Saturday, February 18, 2017 at The Church Of St. Ann, 6 Church Street, Hampton, NJ with Fr. Michael Saharic officiating. Interment will follow at St. Ann's Cemetery. Arrangements are under the care of Martin Funeral Home 1761 Route 31 Clinton, NJ 08809. For further information or to share memories with the family please visit www.martinfh.com.
Donations in honor of Malcolm may be made through, IN MEMORY OF, Navy-Marine Corp Relief Society www.inmemoryof-memorial.org
1761 State Route 31
Clinton, NJ 08809
Phone: (908) 735-7180
Christopher Knoll - Manager, NJ License Number: 4460
Martin Funeral Home proudly serves Clinton NJ and the following surrounding communities of: Clinton Twp, Annandale, Lebanon, Lebanon Twp, Glen Gardner, Tewksbury, Flemington,
Raritan Twp, Readington, Alexandria Twp, Pittstown, Delaware Twp, Asbury and Hampton New Jersey