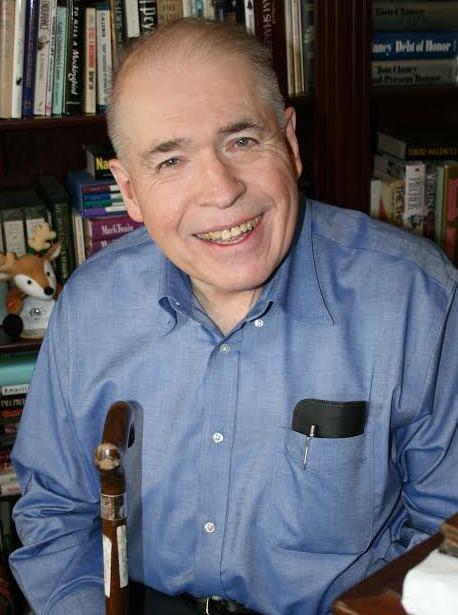 In Memory of
Herbert Arthur George
1929 - 2017
Obituary of Herbert George
Herbert Arthur George, 87, of Parsippany, NJ died peacefully on Monday, March 27, 2017 at his daughter's home in Bethlehem Township, NJ.
Mr. George was born in Brooklyn Hospital, in Brooklyn, NY on August 27, 1929 to Henry and Rose George, Forest Hills, NY. He graduated from PS144 High School in Forrest Hills, NY in 1946 then went onto Brooklyn Polytechnical Institute where he received his Bachelors and Master Degree in Electrical Engineering. He started his career at AT&T Western Electric in Kearny, NJ. Moved to ITT Laboratories in Nutley, NJ where he was in R&D Design and then into Engineering Management for almost 40 years.
Herbert was drafted from The Army during the Korean War Veteran serving his time at Fort Monmouth, NJ where he worked in the Electrical Engineering group.
Herbert's passions were model railroading and the love of classical and light music. He was a member of numerous railroading clubs and served a five year term as the President, of the Pennsylvania Railroad Technical and Historical Society for the Philadelphia Chapter, PA. An avid modeler, he built an HO Model Railroad in his basement. In conjunction with his career, he ran a small train business out of his home called Track Unlimited selling small train items. He became interested in music by working at the age of 15 at a record shop in Forrest Hills, NY. He attended concerts in the NY/NJ/PA area for most of his life. He held monthly Music Appreciation Classes for friends and family for over 10 years from his home. Later in life he became an author writing articles for various music magazines and writing his own train book "The Change at Ozone Park".
He married Marjorie (Christensen) George in 1956, celebrating over 60 years of marriage this past September. After getting married, they moved to Bellville, NJ, then Randolph, NJ, living in Parsippany, NJ for over 54 years. Survived by two children, Linda (George) Garvey, son-in-law Robert and son's, Ryan, Michael and Kevin Garvey; son Richard George, daughter-in-law Holly and daughter Christina.
Relatives and friends may gather on Saturday April 1, 2017 from 9:00 AM until the time of the service at 11:00 AM, at the Martin Funeral Home, 1761 Route 31, Clinton NJ 08809. Interment will follow at Pleasant Hill Cemetery , 85 Pleasant Hill Road, Chester, NJ 07930. To send condolences to the family or for further information please visit www.martinfh.com
In lieu of flowers, donations in Herbert's honor may be made through IN MEMORY OF for the Parkinson's Disease Foundation at www.inmemoryof-memorial.org
1761 State Route 31
Clinton, NJ 08809
Phone: (908) 735-7180
Christopher Knoll - Manager, NJ License Number: 4460
Martin Funeral Home proudly serves Clinton NJ and the following surrounding communities of: Clinton Twp, Annandale, Lebanon, Lebanon Twp, Glen Gardner, Tewksbury, Flemington,
Raritan Twp, Readington, Alexandria Twp, Pittstown, Delaware Twp, Asbury and Hampton New Jersey